James Madison Dukes
Overall Rank: #2
#1 CAA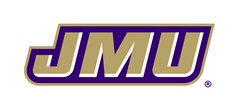 After winning the national championship in 2016 and reaching the finals in 2017, the Dukes fell in the second round of the playoffs last season. With Coach Curt Cignetti taking over the program after Mike Houston left for East Carolina, there could be some questions about where the program is headed. However, with most of the key pieces returning on both sides of the ball, the Dukes should return to the top of FCS pecking order.
2018 Record: 9-4, 6-2
2018 Postseason: FCS Playoffs
Coach: Curt Cignetti (0-0 at James Madison, 67-26 overall)
Offensive Coordinator: Shane Montgomery
Defensive Coordinator: Corey Hetherman
Returning Leaders:
Rushing: Ben DiNucci, QB, 433 yards
Passing: Ben DiNucci, QB, 2,275 yards
Receiving: Riley Stapleton, WR, 710 yards
Tackles: Dimitri Holloway, LB, 127
Sacks: John Daka, DL, 10.0
Interceptions: Adam Smith, S, 3
Other Key Returnees: WR Kyndel Dean, WR Jake Brown, OL Liam Fornadel, OL Mac Patrick, S D'Angelo Amos, DL Ron'Dell Carter, S Wayne Davis, K Ethan Ratke
Key Losses: RB Cardon Johnson, RB Trai Sharp, RB Marcus Marshall, CB Jimmy Moreland
Offense:
Ben DiNucci is back under center after completing 68.3 percent of his passes for 2,275 yards and 16 touchdowns. He got some competition over the offseason from Cole Johnson and Gage Moloney though and his leash may be short if he has another outing like his five interception game in the playoff loss to Colgate. The return of receivers Riley Stapleton, Kyndel Dean and Jake Brown will help whoever is under center. The ground game lost Cardon Johnson, Trai Sharp and Marcus Marshall. That is a bit of a concern, but the expectations are very, very high for Percy Agyei-Obese. He spent the last two seasons behind those three rushers, but now is ready to show what he can do. And he should be able to do plenty to keep the chains moving behind a very strong offensive line.
Defense:
James Madison's recent success has been due to the defense. Even when the Dukes were not at their best in 2018, they still ranked sixth in the nation in total defense and scoring defense. And now just about everybody is back with Jimmy Moreland the lone departed starter. And Rashad Robinson, who returns after missing last year with an injury, will help replace Moreland in the secondary. The secondary also returns Adam Smith, who tallied three interceptions and 68 tackles, D'Angelo Amos and Wayne Davis. At linebacker, Dimitri Holloway is back to lead the unit after tallying 127 tackles. John Daka and Ron'Dell Carter combined to record 17.5 sacks and 30.0 tackles-for-loss. Those two will again help dominate the line of scrimmage.
The Bottom Line:
James Madison starts the 2019 season at West Virginia. That is a game that an experienced Dukes squad can win against a rebuilding Mountaineers squad. As always, the CAA slate will be difficult too. A trip to Elon to start conference play could be the toughest conference game of them all. Home dates against Towson and New Hampshire later on could prove difficult too, but James Madison should be able to take care of business at home. If the Dukes can stay at home throughout the playoffs, they will be in a great spot to return to Frisco for the national championship game.
2018 Team Stats:
Rushing Offense: 183.3 (44th in nation, 4th in conference)
Passing Offense: 223.6 (51, 5)
Total Offense: 406.9 (47, 2)
Scoring Offense: 33.9 (18, 2)
Rushing Defense: 104.4 (10, 2)
Pass Defense: 185.1 (22, 3)
Total Defense: 289.5 (6, 1)
Scoring Defense: 14.6 (6, 1)
Turnover Margin: -0.08 (64, 9)
Sacks Allowed: 2.00 (62, 4)
#22 Julio Ayamel

#47 Jalen Green

#62 C.J. Jackson

#110 Taurus Jones

#139 Jordan White

#191 Hunter Bullock

#198 Sean Johns

#214 Tanner Morris