Liberty Flames
2019-2020 Overall Rank: #70
Conference Rank: #1 ASUN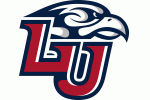 Liberty won their first ever NCAA Tournament game last year, beating #5 seed Mississippi State 80-76. The Flame finished the year 29-7 and with a share of an ASUN title. The program certainly made their mark in their new conference after switching over from the Big South. With five of the six players returning who averaged at least 7.2 points per game, the Flames will make another push towards the NCAA Tournament and possibly even pull off another first round upset.
2018-19 Record: 29-7, 14-2
2018-19 Postseason: NCAA
Coach: Ritchie McKay
Coach Record: 124-82 at Liberty, 289-240 overall
Key Departed Players:
Lovell Cabbil, Guard, 11.7 ppg
Keenan Gumbs, Forward, 5.9 ppg
Key Returning Players:
Scottie James, Senior, Forward, 12.6 ppg
Caleb Homesley, Senior, Guard, 12.4 ppg
Elijah Cuffee, Junior, Guard/Forward, 7.6 ppg
Georgie Pacheco-Ortiz, Senior, Guard, 7.2 ppg
Darius McGhee, Sophomore, Guard, 7.8 ppg
Myo Baxter-Bell, Senior, Forward, 5.1 ppg
Keegan McDowell, Junior, Guard/Forward, 2.7 ppg
Brendan Newton, Sophomore, Center, 1.4 ppg
Key New Players:
Tytist Dean, RS Freshman, Guard
Marten Maide, Freshman, Guard
Blake Preston, Freshman, Forward
Josh Price, RS Freshman, Guard
Colton Reed, Freshman, Guard
Shiloh Robinson, Freshman, Forward
Kyle Rode, Freshman, Forward
Projection:
Scottie James led the balanced Liberty attack with 12.6 points and 8.6 rebounds. The 6-8 senior has had two very productive seasons with the Flames and his senior season should be his best yet. Caleb Homesley is the other main scoring threat. The 6-6 senior was second on the team in scoring, rebounding and assists. Homesley has not been the most consistent outside shooter, but he can certainly use his size to attack the basket and make some long range shots. Darius McGhee, Elijah Cuffee and Georgie Pacheco-Ortiz are all dangerous outside shooters. Like Homesley, McGhee is not the most consistent three-point shooter, but both Cuffee and Pacheco-Ortiz shot over 42 percent from beyond the arc. Those are five very good players to build around. Once again Myo Baxter-Bell will add much of the frontcourt depth and Keegan McDowell is a big 6-6 junior who will add some depth. Coach Ritchie McKay also has seven freshmen on the roster. The Flames will not need them to do too much right away, but adding a little quality depth would help Liberty replicate last year's success.
Projected Postseason Tournament:
NCAA
By the Numbers:
Scoring Offense: 73.7 (135th in nation, 4th in conference)
Scoring Defense: 61.4 (8, 1)
Field-Goal Percentage: 48.7 (12, 1)
Field-Goal Defense: 41.7 (62, 1)
Three-Point Field Goals Per Game: 8.9 (62, 2)
Three-Point Field-Goal Percentage: 36.9 (60, 3)
Free-Throw Percentage: 77.5 (10, 1)
Rebound Margin: 1.9 (115, 2)
Assists Per Game: 14.8 (66, 3)
Turnovers Per Game: 11.0 (33, 1)