Weber State Wildcats
Overall Rank: #5
#2 Big Sky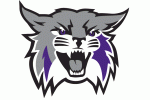 Weber State has now made the playoffs three times in a row. The last two years Coach Jay Hill has led them to the quarterfinals of the playoffs. Last season the Wildcats entered the playoffs as the #2 overall seed and were upset at home by Maine. That was a tough way to end the campaign, but Weber State has cemented their status as a consistent and serious competitor in the playoffs.
2018 Record: 10-3, 7-1
2018 Postseason: FCS Playoffs
Coach: Jay Hill (163-66 at Harvard, 195-111-1 overall)
Offensive Coordinator: Dave Schramm
Defensive Coordinator: Jay Hill
Returning Leaders:
Rushing: Josh Davis, RB, 1,362 yards
Passing: Jake Constantine, QB, 2,205 yards
Receiving: Rashid Shaheed, WR, 442 yards
Tackles: Adam Rodriguez, DE, 61
Sacks: Adam Rodriguez, DE, 7.0
Interceptions: Preston Smith, S, 1; Marque Collins, CB, 1
Other Key Returnees: WR Devon Cooley, OL Ty Whitworth, DE Kawika Tupuola, DE Jonah Williams, LB Auston Tesch, K Trey Tuttle, P Doug Lloyd
Key Losses: RB Treshawn Garrett, WR Darryl Denby, OL Iosua Opeta, LB LeGrand Toia, LB Landon Stice, S Jawain Harrison, CB Keilan Benjamin, S Jordan Preator, CB Parker Preator, DL Filipe Sitake
Offense:
Unlike most of their Big Sky counterparts, Weber State is not a prolific offensive team. There are some good reasons to expect more consistency in 2019 though. Quarterback Jake Constantine transferred in from the junior college ranks and played well in 2018. He threw for 2,205 yards and 18 touchdowns with 12 interceptions. Rashid Shaheed and Devon Cooley are quality targets and the passing game should at least be serviceable. Josh Davis had a great freshman campaign, rushing for 1,362 yards and nine scores. The opposition is going to have to respect Davis' talent and that could open up the passing game too. This is not going to be an offense that puts up big numbers, but they are a group that can be very efficient and effective.
Defense:
Meanwhile, the defense has carried the Wildcats to the playoffs. There are a lot of significant departures, but the returning talent is pretty impressive. Defensive end Adam Rodriguez is garnering some All-American accolades after tallying 61 tackles, including 7.0 sacks and 15.0 tackles-for-loss. He will be joined by Jonah Williams and Kawika Tupouola to provide the Wildcats will a solid pass rush up front. Austin Tesch is the top linebacker, while players like Preston Smith and Marque Collins are going to have to step up and play a larger role in the secondary. Coach Hill will have to rely on his recent quality recruiting classes to fill in some gaps, but this is a solid group that should be among the best in the Big Sky.
The Bottom Line:
Weber State is playing a schedule that will make them earn a spot among the best in the FCS. They play two FBS teams in San Diego State and Nevada and also play Cal Poly in what is technically a non-conference game. Their last non-conference game is against Northern Iowa in what could prove to be a very important contest for both teams, and their respective conferences when it comes to conference strength of schedule. Perhaps the toughest conference games are on the road too, most notably on October 26th at UC Davis and November 16th at Montana.
2018 Team Stats:
Rushing Offense: 140.5 (77th in nation, 12th in conference)
Passing Offense: 180.6 (91, 11)
Total Offense: 321.2 (102, 13)
Scoring Offense: 27.8 (60, 7)
Rushing Defense: 121.2 (19, 1)
Pass Defense: 196.5 (34, 3)
Total Defense: 317.7 (20, 1)
Scoring Defense: 21.1 (16, 1)
Turnover Margin: 0.62 (19, 3)
Sacks Allowed: 2.08 (69, 8)