UTSA Roadrunners
2019-2020 Overall Rank: #75
Conference Rank: #2 C-USA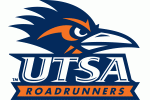 The expectations are rising at UTSA. The Roadrunners had a bit of a disappointing 2018-2019 season, finishing 17-15 overall, but they did finish tied for second place in a tight Conference USA race with an 11-7 mark. Coach Steven Henson has the program heading in the right direction despite that minor setback and disappointment last season. With an experienced squad returning and some more talent coming in, the Roadrunners will push for the top spot in Conference USA and their first NCAA Tournament appearance since 2011.
2018-19 Record: 17-15, 11-7
2018-19 Postseason: None
Coach: Steve Henson
Coach Record: 51-49 at UTSA, 51-49 overall
Key Departed Players:
Nick Allen, Forward, 9.0 ppg
Giovanni De Nicolao, Guard, 7.7 ppg
Key Returning Players:
Jhivvan Jackson, Junior, Guard, 22.9 ppg
Keaton Wallace, Junior, Guard, 20.2 ppg
Byron Frohnen, Senior, Forward, 6.4 ppg
Atem Bior, Senior, Forward, 5.6 ppg
Adokiye Iyaye, Sophomore, Guard, 4.9 ppg
Adrian Rodriguez, Sophomore, Forward, 2.0 ppg
Key New Players:
Luka Barisic, Junior, Forward, JC Transfer
Erik Czumbel, Freshman, Guard
Phoenix Ford, Sophomore, Forward, JC Transfer
Jacob Germany, Freshman, Center
Knox Hellums, Junior, Guard, Transfer from Pepperdine
Austin Timperman, RS Freshman, Forward
Makani Whiteside, Freshman, Guard
Projection:
This team is all about juniors Jhivvan Jackson and Keaton Wallace. Jackson led the UTSA with 22.9 points per game and added 2.4 assists, 4.1 rebounds and 1.2 steals. He is a prolific shooter, but can do plenty of damage by attacking the basket as well. Wallace is a bit more consistent shooting the basketball and hit 38.2 percent of his attempts from beyond the arc. On the year he averaged 20.2 points, 5.0 rebounds, 2.4 assists and 1.3 steals. Those two accounted for more than half of UTSA's points and that could be the same story this season. However, the play of the rest of the team might make the difference between an NCAA Tournament berth and a trip to a different postseason tournament. Adokiye Iyaye had a good freshman campaign and will be asked to contribute more as a sophomore. Byron Frohnen and Atem Bior are experienced senior forwards. Those two are very good on the glass, but having a more consistent interior scoring threat will create more space for Jackson and Wallace. Junior college transfers Luke Barisic and Phoenix Ford will give Coach Henson more options in the frontcourt. Barisic was a NJCAA All-American last season and is a big man who can stretch the defense with his outside shooting ability. If those pieces can fill in around Jackson and Wallace effectively, UTSA will push for a spot in the NCAA Tournament and build towards an even better 2020-2021 season.
Projected Postseason Tournament: NIT
By the Numbers:
Scoring Offense: 77.5 (60th in nation, 3rd in conference)
Scoring Defense: 75.2 (266, 11)
Field-Goal Percentage: 43.3 (232, 8)
Field-Goal Defense: 42.8 (116, 9)
Three-Point Field Goals Per Game: 9.2 (49, 2)
Three-Point Field-Goal Percentage: 34.4 (178, 4)
Free-Throw Percentage: 73.7 (77, 3)
Rebound Margin: -1.3 (236, 11)
Assists Per Game: 13.1 (200, 6)
Turnovers Per Game: 12.6 (142, 6)