Elon Phoenix
Overall Rank: #10
#2 CAA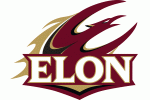 During his two seasons with Elon, Coach Curt Cignetti took the Phoenix to the playoffs. He left for James Madison during the offseason, but the program promoted defensive coordinator Tony Trisciani and that should lead to a very smooth coaching transition. Elon beat teams like Furman, New Hampshire and James Madison early last season, but injuries caught up to them by the time November rolled around. That led to three straight losses to end the campaign, including a 19-7 defeat at the hands of Wofford in the playoffs.
2018 Record: 6-5, 4-3
2018 Postseason: FCS Playoffs
Coach: Tony Trisciani (0-0 at Elon, 0-0 overall)
Offensive Coordinator: Drew Folmar
Defensive Coordinator: Billy Crocker
Returning Leaders:
Rushing: Jaylan Thomas, RB, 761 yards
Passing: Davis Cheek, QB, 1,018 yards
Receiving: Cole Taylor, WR, 524 yards
Tackles: Greg Liggs Jr, DB, 65
Sacks: Zack Monson, LB, 3.5
Interceptions: Greg Liggs Jr, DB, 4
Other Key Returnees: RB De'Sean McNair, WR Kortez Weeks, DB Cole Coleman, DE Marcus Willoughby, DB Daniel Reid-Bennett
Key Losses: RB Malcolm Summers, QB Daniel Thompson, WR Corey Joyner, OL CJ Toogood, OL Oli Udoh, LB Warren Messer, LB Matt Baker, S Tyler Campbell
Offense:
The biggest injury came in the sixth game of the season to quarterback Davis Cheek. As a freshman in 2017, Cheek threw for 2,431 yards and 15 touchdowns. Last year his touchdown total was not on track to reach 15 again, but he did throw for 1,018 yards in less than five games. More importantly, Cheek completed 65.83 percent of his pass attempts and will not turn the ball over too often. Cole Taylor and Kortez Weeks were the top two pass catchers in 2018 and will likely be again in 2019. The passing game is not flashy, but this is a team that wants to run the ball and win the turnover battle. Jaylan Thomas and De'Sean McNair will be the team's top running threats. Thomas led the Phoenix with 761 yards last year, while McNair tallied a team high six rushing touchdowns.
Defense:
Like the offense, the defense is solid, but not spectacular. The front line returns intact, led by end Marcus Willoughby who tallied 58 tackles. Zack Monson will get to the quarterback too, but replacing fellow linebackers Warren Messer and Matt Baker will not be easy. Messer led the team with 93 tackles and Baker tallied a team high 7.5 sacks and 12.0 tackles-for-loss. The secondary has far fewer concerns. Greg Liggs has emerged as a leader of the unit and tallied 65 tackles and four interceptions. Cole Coleman and Daniel Reid-Bennett were also among the top tacklers on the team. Elon has done well on the recruiting trail and a couple of those new faces will have to step up at linebacker. If that happens, the Phoenix should have a defense that can compete for a CAA title.
The Bottom Line:
Elon has a very difficult schedule. They start the season with a trip to North Carolina A&T, a team that has played very well in the MEAC recently. The following week The Citadel, a borderline top 25 team, comes to town. Elon then spends the next weeks on the road in their CAA opener against Richmond and their final non-conference matchup at Wake Forest. And the next games are against James Madison, New Hampshire and Delaware. Elon should be favored in most of those games, but if injuries should strike again, Elon could struggle with that difficult schedule of games.
2018 Team Stats:
Rushing Offense: 199.5 (33rd in nation, 2nd in conference)
Passing Offense: 173.9 (95, 11)
Total Offense: 373.5 (67, 4)
Scoring Offense: 24.4 (87, 8)
Rushing Defense: 165.7 (54, 10)
Pass Defense: 193.4 (30, 7)
Total Defense: 359.1 (38, 8)
Scoring Defense: 23.6 (33, 7)
Turnover Margin: 0.82 (10, 1)
Sacks Allowed: 1.45 (29, 2)
#159 Omar Rogers

#271 Caleb Ogunmola

#296 Marvin Pearson