Rhode Island Rams
2019-2020 Overall Rank: #79
Conference Rank: #4 Atlantic 10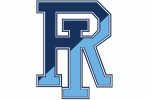 Last season Rhode Island started their rebuilding process after winning a game in the 2017 and 2018 NCAA Tournament. Coach David Cox took over the program and had a very young and inexperienced team. The Rams still had some decent wins and the 18-15 overall record was better than many expected. With five starters back, Rhode Island should be able to build upon their 2018-2019 campaign and make a big push up the A-10 standings.
2018-19 Record: 18-15, 9-9
2018-19 Postseason: None
Coach: David Cox
Coach Record: 18-15 at Rhode Island, 18-15 overall
Key Departed Players:
Christion Thompson, Guard, 5.7 ppg
Ryan Preston, Forward, 2.4 ppg
Omar Silverlo, Guard, 1.9 ppg
Key Returning Players:
Jeff Dowtin, Senior, Guard, 15.3 ppg
Cyril Langevine, Senior, Forward, 14.7 ppg
Fatts Russell, Junior, Guard, 14.2 ppg
Tyrese Martin, Sophomore, Guard, 8.1 ppg
Jermaine Harris, Sophomore, Forward, 4.4 ppg
Dana Tate, Sophomore, Forward, 4.0 ppg
Key New Players:
Gregory Hammond, Freshman, Guard
Mekhi Long, Freshman, Forward
Jeremy Sheppard, Junior, Guard, JC Transfer
Jacob Toppin, Freshman, Forward
Antwan Walker, Sophomore, Forward, Transfer from Georgetown
Projection:
Jeff Dowtin and Fatts Russell are a very dangerous backcourt duo. Dowtin led the team with 15.3 points per game and added 3.7 assists and 1.4 steals. Russell added 14.2 points, 3.7 assists and 1.8 steals. Those two were the most prolific three-point shooters on the team, but Russell hit just 25.5 percent of his three-point attempts and the team was tied for dead last in the NCAA with a 28.0 three-point shooting percentage. That must improve. Tyrese Martin did not prove to be an efficient outside shooter either, but he did have a promising freshman campaign and averaged 8.1 points per game. Junior college transfer Jeremy Sheppard should help bolster the poor outside shooting. The frontcourt will again revolve around splendid senior Cyril Langevine. Last season he averaged 14.7 points, 9.9 rebounds and 1.4 blocks and he will do a lot of the hard work in the paint on both ends of the floor. Langevine will also compete for first-team all-conference accolades after earning second-team honors last year. Jermaine Harris and Dana Tate did a decent job as freshmen complimenting Langevine in the frontcourt. Coach Cox also adds sophomore Georgetown transfer Antwan Walker to the mix. With all of this experience returning, Rhode Island will take a big step forward this season. If all goes well, that jump could push them towards a spot in the NCAA Tournament.
Projected Postseason Tournament: NIT
By the Numbers:
Scoring Offense: 69.5 (262nd in nation, 9th in conference)
Scoring Defense: 67.8 (77, 7)
Field-Goal Percentage: 42.9 (259, 7)
Field-Goal Defense: 42.6 (105, 6)
Three-Point Field Goals Per Game: 5.2 (345, 14)
Three-Point Field-Goal Percentage: 28.0 (351, 14)
Free-Throw Percentage: 68.0 (272, 11)
Rebound Margin: 1.6 (124, 5)
Assists Per Game: 12.2 (267, 10)
Turnovers Per Game: 12.3 (115, 5)