Temple Owls
2019-2020 Overall Rank: #82
Conference Rank: #7 American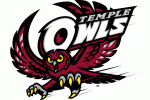 The Fran Dunphy era came to an end with a surprisingly good season for Temple. The Owls reached the NCAA Tournament despite relatively low expectations heading into the campaign. The program will have a very smooth transition as assistant coach Aaron McKie takes over as the head man. With three starters back, Temple will hope for a good start to the Coach McKie era.
2018-19 Record: 23-10, 13-5
2018-19 Postseason: NCAA
Coach: Aaron McKie
Coach Record: 0-0 at Temple, 0-0 overall
Key Departed Players:
Shizz Alston, Guard, 19.7 ppg
Ernest Aflakpui, Center, 5.9 ppg
Key Returning Players:
Quinton Rose, Senior, Guard, 16.3 ppg
Nate Pierre-Louis, Junior, Guard, 13.3 ppg
De'Vondre Perry, Junior, Forward, 4.1 ppg
J.P. Moorman, Junior, Forward, 5.9 ppg
Justyn Hamilton, Junior, Forward, 4.1 ppg
Alani Moore, Senior, Guard, 4.1 ppg
Damion Moore, Senior, Center, 2.9 ppg
Key New Players:
Damian Dunn, Freshman, Guard
Arashma Parks, RS Freshman, Forward
Josh Pierre-Louis, Freshman, Guard
Monty Scott, Junior, Guard, Transfer from Kennesaw State
Tai Strickland, Sophomore, Guard, Transfer from Wisconsin, Not eligible
Jake Forrester, Sophomore, Forward, Transfer from Indiana, Not eligible
Projection:
Losing Shizz Alston leaves a big hole on the roster. Alston led the team with 19.7 points and 5.0 assists. Quinton Rose and Nate Pierre-Louis are double digit scorers too and will take on an even bigger role in 2019-2020. Rose averaged 16.3 points and an impressive 2.2 steals per game, while Pierre-Louis added 13.3 points and 5.8 rebounds. Both are decent shooters, but were not particularly consistent shooting from beyond the arc last season. The backcourt has more options with senior Alani Moore and Kennesaw State transfer Monty Scott. Scott averaged 17.3 points per game with Kennesaw State in 2017-2018. The frontcourt never had a consistent scoring threat last season. De'Vondre Perry, J.P. Moorman, Justyn Hamilton and Damion Moore all started at least a few games last season. There is plenty of experience in the frontcourt, but Temple lost their best rebounder on a bad rebounding team and that is a huge concern heading into the 2019-2020 campaign.
Projected Postseason Tournament: NIT
By the Numbers:
Scoring Offense: 74.7 (118th in nation, 3rd in conference)
Scoring Defense: 71.5 (179, 9)
Field-Goal Percentage: 43.7 (214, 7)
Field-Goal Defense: 44.3 (212, 11)
Three-Point Field Goals Per Game: 7.5 (201, 4)
Three-Point Field-Goal Percentage: 33.0 (251, 8)
Free-Throw Percentage: 72.7 (102, 1)
Rebound Margin: -2.6 (285, 11)
Assists Per Game: 14.4 (89, 3)
Turnovers Per Game: 11.2 (42, 4)
Madness 2020 NBA Draft Rankings:
#60 Quinton Rose

Madness 2019 Men's Basketball Recruit Rankings:
#161 Josh Pierre-Louis