2019-2020 Overall Rank: #87
Conference Rank: #8 Pac-12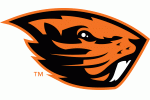 Oregon State took another step forward last season, winning 18 games overall and finishing 10-8 in Pac-12 play. That may not sound too impressive, but it was only in 2016-2017 when the Beavers won just five games all year. Coach Wayne Tinkle has an experienced core of players to build around, but he will need to find some depth if this group is going to take a big step forward in 2019-2020.
2018-19 Record: 18-13, 10-8
2018-19 Postseason: None
Coach: Wayne Tinkle
Coach Record: 75-83 at Oregon State, 233-172 overall
Key Departed Players:
Stephen Thompson, Guard, 16.1 ppg
Gligorije Rakocevic, Center, 5.2 ppg
Warren Washington, Forward, 1.3 ppg
Key Returning Players:
Tres Tinkle, Senior, Forward, 20.8 ppg
Ethan Thompson, Junior, Guard, 13.7 ppg
Kylor Kelley, Senior, Forward, 7.7 ppg
Alfred Holins, Junior, Forward, 4.8 ppg
Zach Reichle, Junior, Guard, 3.5 ppg
Antoine Vernon, Sophomore, Guard, 1.8 ppg
Key New Players:
Payton Dastrup, Junior, Forward, Transfer from BYU
Julien Franklin, Freshman, Guard
Gianni Hunt, Freshman, Guard
Jarod Lucas, Freshman, Guard
Sean Miller-Moore, Junior, Guard/Forward, JC Transfer
Dearon Tucker, Freshman, Forward
Projection:
Tres Tinkle will again be the top player for the Beavers. As a junior last season the 6-7 forward averaged 20.8 points, 8.1 rebounds, 3.8 assists and 1.7 steals. Tinkle does it all for this team and he can carry them a long way. Ethan Thompson will help too. The 6-5 junior averaged 13.7 points, 3.9 assists and 5.0 rebounds. If Thompson can shoot the ball more efficiently, he will emerge as one of the Pac-12's most dangerous all-around scorers. Kylor Kelley will not do too much scoring, but the seven-footer ranked second in the nation with 104 blocks and added 5.0 rebounds per game. Alfred Hollins only averaged 4.8 points and 3.7 rebounds, but he is a solid glue guy who does a lot of the dirty work. Payton Dastrup, a transfer from BYU, highlights the group of newcomers. He did not play much during his two seasons with the Cougars, yet he does have the size and experience to make a big impact. Freshmen Jarod Lucas, Gianni Hunt and Julien Franklin are talented guards that will need to provide some quality depth right away. Tinkle and Thompson can carry Oregon State to the postseason, but in order to make the NCAA Tournament, a couple others will have to emerge as consistent scoring threats.
Projected Postseason Tournament: NIT
By the Numbers:
Scoring Offense: 73.4 (151st in nation, 7th in conference)
Scoring Defense: 69.8 (136, 5)
Field-Goal Percentage: 46.3 (66, 2)
Field-Goal Defense: 43.2 (139, 8)
Three-Point Field Goals Per Game: 6.5 (291, 11)
Three-Point Field-Goal Percentage: 32.1 (293, 11)
Free-Throw Percentage: 74.2 (61, 3)
Rebound Margin: 2.3 (104, 5)
Assists Per Game: 15.0 (55, 2)
Turnovers Per Game: 12.5 (132, 5)