Lamar Cardinals
Overall Rank: #22
#3 Southland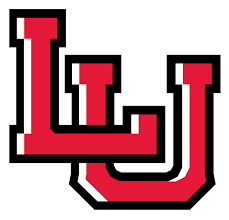 During Coach Mike Schultz's first season leading Lamar, the Cardinals were 2-9 and 1-8 in Southland play. Year two went much better. The team was 7-5 overall and 6-3 in conference action and reached the playoffs for the first time in program history. And once there, the Cardinals played quite well, losing a tough game at Northern Iowa 16-13.
2018 Record: 7-5, 6-3
2018 Postseason: FCS Playoffs
Coach: Mike Schultz (9-14 at Lamar, 9-14 overall)
Offensive Coordinator: Bill Bleil, Larry Edmondson
Defensive Coordinator: Troy Douglas, Cam Clark
Returning Leaders:
Rushing: Myles Wanza, RB, 683 yards
Passing: Jordan Hoy, QB, 654 yards
Receiving: Case Robinson, TE, 269 yards
Tackles: Daniel Crosley, DE, 58
Sacks: Daniel Crosley, DE, 9.0
Interceptions: 3 tied with 1
Other Key Returnees: RB A.J. Walker, WR Kirkland Banks, DE Abel Daily, DT Darien Wilson
Key Losses: QB Darrel Colbert, WR Jawun Ruffin, WR Isaiah Howard, OL Garrett Bowery, DB Davon Jerigan, DB Lane Taylor, DB Rodney Randle, DB Garrison Mitchell, LB Chaston Brooks
Offense:
Lamar played well during the second half of last season in large part due to their run game. Myles Wanza and A.J. Walker are back after combining to rush for 1,306 yards last season. Quarterback Jordan Hoy can run too. He accounted for 516 yards and seven touchdowns on the ground on just 81 carries. Hoy started three games under center last season and will take over for the departed Darrel Colbert. Hoy was pretty efficient throwing the ball too, completing nearly 60 percent of his passes and throwing for six touchdowns with just two interceptions. Lamar likes to spread the ball around when passing the ball, so they will need to find a couple new targets to compliment Kirkland Banks and tight end Case Robinson.
Defense:
The defense also stepped up down the stretch last season. Statistically the unit was not very good, ranking 92nd in the nation in total defense and 64th in scoring defense. And with only four starters returning, there is a concern that it will take some time before this group is effective too. Daniel Crosley and Darien Wilson will help keep the front line strong. Crosley tallied 9.0 sacks and 16.9 tackles-for-loss. Linebacker Abel Daily has proven to be a quality pass rusher too. Most of the top tacklers are gone though and now some of the pressure will fall on defensive back Chaston Brooks and a couple new linebackers to fill that role.
The Bottom Line:
If Lamar picks up where they left off, they should be heading to the playoffs again. However, their non-conference schedule is typically meaningless with games against Bethel University, Mississippi Valley State and Texas A&M. If they are anything but 2-1, it would be a shock. That means it all comes down to Southland play. Nicholls is not on the slate, which could be a good thing for the win column, but not so good if Lamar is sitting at 7-5 and their strength of schedule comes into play for the selection committee.
Projected Postseason: None
2018 Team Stats:
Rushing Offense: 241.8 (13th in nation, 2nd in conference)
Passing Offense: 189.6 (84, 10)
Total Offense: 431.4 (30, 4)
Scoring Offense: 30.9 (32, 3)
Rushing Defense: 148.0 (36, 5)
Pass Defense: 294.3 (121, 10)
Total Defense: 442.3 (92, 7)
Scoring Defense: 28.3 (64, 6)
Turnover Margin: 0.33 (33, 4)
Sacks Allowed: 2.42 (92, 6)
#170 Jalen Wells

#225 Alex Frithiof