Iona Gaels
2019-2020 Overall Rank: #95
Conference Rank: #1 MAAC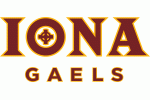 Coach Tim Cluess has taken Iona to the postseason every year since he took over as head coach prior to the 2010-2011 season. The 2018-2019 campaign did have a negative that went with it though; it was the first time the Gaels failed to win at least 20 games during that stretch. But Iona still won the MAAC regular season and conference tournament titles.
2018-19 Record: 17-16, 12-6
2018-19 Postseason: NCAA
Coach: Tim Cluess
Coach Record: 199-108 at Iona, 297-131 overall
Key Departed Players:
Rickey McGill, Guard, 15.8 ppg
Isaiah Still, Guard/Forward, 7.5 ppg
Jahnathan Maxwell, Forward, 2.5 ppg
Key Returning Players:
E.J. Crawford, Senior, Guard/Forward, 17.7 ppg
Tajuan Agee, Senior, Forward, 13.2 ppg
Asante Gist, Senior, Guard, 12.5 ppg
Ben Perez, Senior, Guard, 8.2 ppg
Andrija Ristanovic, Sophomore, Forward, 3.5 ppg
Kiksa Nikolic, Senior, Forward, 2.8 ppg
Key New Players:
Colton Cashaw, Junior, Guard, JC Transfer
A.J. McNeil, Junior, Guard, JC Transfer
Michael Ortale, Freshman, Guard
Isaiah Ross, Junior, Guard, Transfer from Kansas City
Mohamed Thiam, Senior, Forward, Transfer from NM State, not eligible
Dylan van Eyck, Junior, Forward, JC Transfer
Isaiah Washington, Junior, Guard, Transfer from Minnesota, not eligible
Parker Weiss, Freshman, Guard
Projection:
Iona relied very heavily on their starting five and four of them are back. The one missing though is a big loss since Rickey McGill averaged 15.8 points, 4.8 assists and 2.4 steals per game. The Gaels still have plenty of scorers, but finding a floor general like McGill will be nearly impossible. E.J. Crawford was the most prolific scorer last year on a team full of prolific scorers. He averaged 17.7 points and 5.1 rebounds and, like just about everybody else on the team, is a dangerous outside shooter. Asante Gist and Ben Perez were also starters on the perimeter. Gist is the one who is capable of running the point and doing a lot of the offensive work that McGill did last season. Tajuan Agee is the big man who can score inside and out. He tallied 13.2 points and easily led the squad with 8.0 rebounds. With Andrija Ristanovic and Kiksa Nikolic back and junior college transfer Dylan van Eyck joining the mix, Iona has plenty of frontcourt depth. Transfers will also bolster the backcourt. Colton Cashaw and A.J. McNeil come from the junior college ranks, while Isaiah Ross spent a couple seasons at Kansas City. With so much experience, the Gaels should again with the MAAC. The question is whether or not they can be more competitive out of conference than they were in 2018-2019.
Projected Postseason Tournament:
NCAA
By the Numbers:
Scoring Offense: 76.7 (71st in nation, 2nd in conference)
Scoring Defense: 76.0 (282, 10)
Field-Goal Percentage: 45.2 (131, 1)
Field-Goal Defense: 44.5 (225, 6)
Three-Point Field Goals Per Game: 9.0 (58, 2)
Three-Point Field-Goal Percentage: 35.1 (135, 4)
Free-Throw Percentage: 74.5 (45, 1)
Rebound Margin: -2.8 (293, 8)
Assists Per Game: 13.1 (201, 3)
Turnovers Per Game: 12.4 (123, 3)