North Dakota Fighting Hawks
Overall Rank: #30
#1 FCS Independent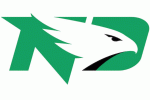 North Dakota got off to a strong start in 2018. They were 5-2, with one of those losses coming against Washington, and were in a very good position to get into the playoffs. However, the Fighting Hawks lost three of their last four games and finished with a disappointing 6-5 record.
2018 Record: 6-5, 0-0
2018 Postseason: None
Coach: Bubba Schweigert (30-29 at North Dakota, 48-46 overall)
Offensive Coordinator: Danny Freund
Defensive Coordinator: Eric Schmidt
Returning Leaders:
Rushing: James Johannesson, RB, 646 yards
Passing: Nate Ketteringham, QB, 1,835 yards
Receiving: Noah Wanzek, WR, 685 yards
Tackles: Donnell Rodgers, LB, 72
Sacks: Mason Bennett, DE, 9.0
Interceptions: Jordan Canady, DB, 3
Other Key Returnees: WR Garett Maag, LB Noah Larson, LB Jaxson Turner, DB Evan Holm
Key Losses: RB Brady Olivera, RB John Santiago, DL Austin Cieslak, DL Deion Harris
Offense:
North Dakota will run an up-tempo offense in 2019. That should help boost a passing game that was struggled last year. Quarterback Nate Ketteringham did not put up big numbers, but he had a decent junior campaign, throwing for 1,835 yards and 16 touchdowns with 11 interceptions. All of those numbers should increase in 2019, but UND will hope the interceptions go down. Ketteringham will have familiar faces downfield. Noah Wanzek, Garett Maag, Israel Adeoti, Travis Toivonen and Cam McKinney are all back. Those are the only five players who caught ten or more passes last season. The running back situation is much more problematic. Brady Oliveira and John Santiago are gone and that leaves James Johannesson as the lead back. Johannesson rushed for 646 yards on 93 carries last season and will be a fine featured back, but UND does need to find some depth.
Defense:
North Dakota was solid on defense last year and, with their top seven tacklers returning, there are high hopes for improvement in 2019. The front four has some holes to fill, but Mason Bennett is a superb pass rusher who tallied 9.0 sacks and 15.0 tackles-for-loss. The group of linebackers is among the best in the FCS. Donnell Rodgers led the team with 72 tackles and Noah Larson and Jaxson Turner were not far behind with 64 and 59, respectively. The secondary has a ton of experience as well, but will have to find a replacement for Deion Harris.
The Bottom Line:
UND plays an extremely tough schedule. The Fighting Hawks play eight Big Sky teams as they transition out of the Big Sky. They also play Drake, North Dakota State and Sam Houston State to start the season. That game against Sam Houston State could be extremely important for the third game of the season. A win there and UND will make a serious push towards the playoffs.
Projected Postseason: None
2018 Team Stats:
Rushing Offense: 225.5 (19th in nation)
Passing Offense: 166.2 (101)
Total Offense: 391.7 (56)
Scoring Offense: 26.6 (69)
Rushing Defense: 134.6 (29)
Total Defense: 372.4 (51)
Scoring Defense: 22.6 (26)
Turnover Margin: 0.27 (37)