South Dakota Coyotes
Overall Rank: #31
#6 Missouri Valley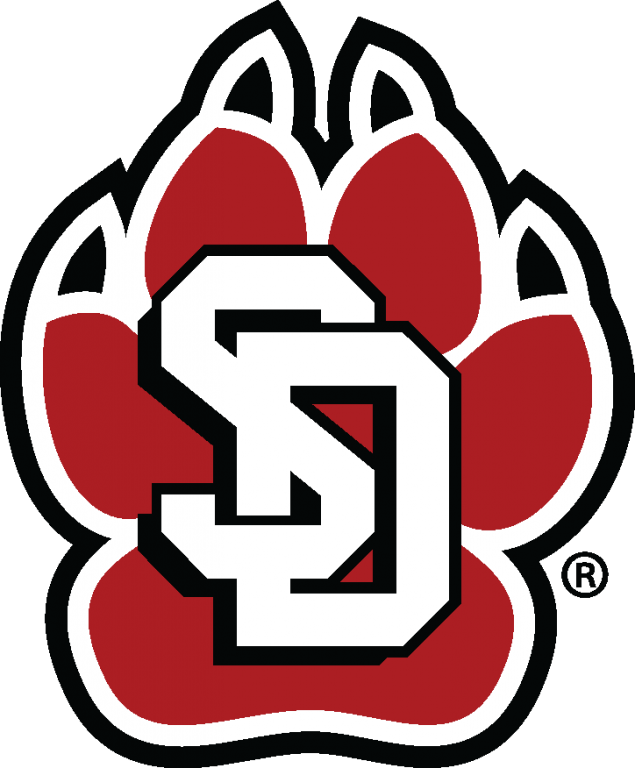 South Dakota has been very inconsistent during Coach Bob Nielson's three year tenure leading the program. In 2017 the Coyotes made the playoffs, but the two other seasons South Dakota finished a disappointing 4-7. They will hope 2019 will be less like 2018 and more like 2017.
2018 Record: 4-7, 3-5
2018 Postseason: None
Coach: Bob Nielson (16-19 at South Dakota, 202-99-1 overall)
Offensive Coordinator: Ted Schlafke
Defensive Coordinator: Travis Johansen
Returning Leaders:
Rushing: Kai Henry, RB, 509 yards
Passing: Austin Simmons, QB, 3,124 yards
Receiving: Dakarai Allen, WR, 703 yards
Tackles: Jack Cochrane, LB, 79
Sacks: Darin Greenfield, DL, 6.0
Interceptions: Phillip Powell, DB, 2
Other Key Returnees: RB Ben Klett, WR Levi Falck, OL Mason Scheidegger, DB Elijah Reed, DB Mark Collins
Key Losses: WR Shamar Jackson, OL Cody Jennings, LB Alex Gray, DB Andrew Gray, LB Alex Coker
Offense:
South Dakota will win games with their impressive passing game. Quarterback Austin Simmons threw for 3,124 yards and 18 touchdowns last year and will have a huge senior season. Dakarai Allen and Levi Falck are both prolific pass catchers. Allen led the team with 48 receptions for 703 yards and five touchdowns, while Falck added 45 catches for 492 yards and two scores. Those two will likely be Simmons' top targets, but Simmons will spread the ball around. The ground game is not a huge part of the Coyotes offense, but Kai Henry is back after leading the team with 509 yards and seven touchdowns. With so much experience back South Dakota will win plenty of games with their offense.
Defense:
But to make the playoffs and compete in the tough MVFC, the defense must improve. Darin Greenfield highlights the front line after recording 58 tackles, including 6.0 sacks and 14.5 tackles-for-loss. Jack Cochrane will lead a new look group of linebackers. Cochrane tallied 79 tackles last season, but USD will miss having Alex Gray and Alex Coker in the middle of the defense. The secondary returns the most experience with Elijah Reed, Mark Collins and Phillip Powell. Collins and Powell missed much of last season and having those two back for a full season would go a long way in improving the defense.
The Bottom Line:
South Dakota will be tested right away. It starts at home against Montana before a trip to Oklahoma. A 0-2 start seems quite likely. Conference play starts out tough too when Indiana State comes to town on October 5th. The conference slate eases up a little bit after that, but ends with possibly the two toughest MVFC opponents, North Dakota State and South Dakota State. If South Dakota needs a victory at the end of the season in order to reach the playoffs, it may be tough to find.
Projected Postseason: None
2018 Team Stats:
Rushing Offense: 125.4 (90th in nation, 9th in conference)
Passing Offense: 285.8 (13, 1)
Total Offense: 411.2 (42, 5)
Scoring Offense: 26.7 (68, 6)
Rushing Defense: 210.9 (98, 8)
Pass Defense: 219.2 (68, 6)
Total Defense: 430.1 (87, 7)
Scoring Defense: 34.2 (95, 8)
Turnover Margin: 0.09 (47, 7)
Sacks Allowed: 3.18 (107, 10)