Monmouth Hawks
Overall Rank: #33
#2 Big South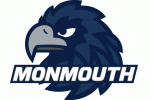 Monmouth has had a couple very good seasons. In 2017 they made the playoffs and last season they just missed out with an 8-3 record. In Big South play it has been Kennesaw State that has stood in their way. That may be the case again in 2019, but the Hawks have the offensive talent to again push for a playoff spot, even if they finish second in the Big South again.
2018 Record: 8-3, 4-1
2018 Postseason: None
Coach: Kevin Callahan (152-121 at Monmouth, 152-121 overall)
Offensive Coordinator: Jeff Gallo
Defensive Coordinator: Andy Bobik
Returning Leaders:
Rushing: Juwon Farri, RB, 1,024 yards
Passing: Kenji Bahar, QB, 2,626 yards
Receiving: Lonnie Moore, WR, 292 yards
Tackles: Tymere Berry, DB, 60
Sacks: Kahari Scarlett, DL, 3.0
Interceptions: Tymere Berry, DB, 2; Evan Powell, LB, 2
Other Key Returnees: RB Pete Guerriero, DB Justin Terry, DB Anthony Budd, LB Da'Quan Grimes, LB Erik Massey, K Matt Mosquera
Key Losses: WR Reggie White, WR Vinny Grasso, TE Jake Powell, OL Ryan Wetzel, OL Russ Clayton, OL Pete Righi, DB Kyle Gregory
Offense:
Kenji Bahar has had a superb collegiate career and he should finish it up with another great season. Last season the quarterback threw for 2,626 yards and 20 touchdowns with just six interceptions. The passing game could take a step back without Reggie White, Jr. He caught 71 passes for 1,133 yards and 11 touchdowns. Lonnie Moore and tight end Gene Scott have some starting experience, but Bahar will need to find some new targets. Meanwhile, Monmouth certainly can stick to the ground as much as necessary. Juwon Farri and Pete Guerriero are both back after combining to rush for 1,942 yards and 16 touchdowns. With all of that experience back, Monmouth should have one of the most dangerous offenses in the country.
Defense:
Monmouth was often involved in shootouts last season. They gave up 47 points to Wagner and 42 to Gardner-Webb. And those were games Monmouth won. When the Hawks lost, they gave up 51 points to each Eastern Michigan, Princeton and Kennesaw State. That has to improve if Monmouth is going to reach the playoffs. Seven starters are back though and that should help. The secondary should be the strength of the unit with Tymere Berry leading the way. He recorded a team high 60 tackles and added two interceptions. Justin Terry and Anthony Budd are also returning starters in the secondary. If the front seven can get more pressure on the opposing quarterback, it would help the secondary. Unfortunately, Monmouth tallied just one sack per game last season. The good news is Kurt Aumer, Erik Massey and Kahari Scarlett, who led the team with 3.0 sacks, are back and should be able to get more consistent pressure on the quarterback.
The Bottom Line:
If Monmouth is going to get an at-large bid to the playoffs, they will earn it. The non-conference slate is not easy with trips to Western Michigan, Montana and Wagner and home dates with Lafayette and Albany. An 8-3 record this year could be enough to get them into the playoffs. The road to the playoffs might be easier if Monmouth can manage to win the Big South. That would mean beating a Kennesaw State squad on the road that has dominated the Hawks lately.
Projected Postseason: None
2018 Team Stats:
Rushing Offense: 217.0 (22nd in nation, 2nd in conference)
Passing Offense: 241.7 (40, 1)
Total Offense: 458.7 (19, 1)
Scoring Offense: 33.2 (23, 2)
Rushing Defense: 149.5 (38, 2)
Pass Defense: 239.9 (96, 6)
Total Defense: 389.5 (65, 4)
Scoring Defense: 31.5 (82, 5)
Turnover Margin: -0.55 (97, 6)
Sacks Allowed: 2.09 (70, 4)
#60 Isaiah Bishop