UNC Greensboro Spartans
2019-2020 Overall Rank: #108
Conference Rank: #3 SoCon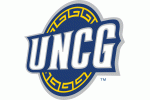 UNC Greensboro just missed out on an at-large berth to the NCAA Tournament. They had to settle for a #1 seed in the NIT, but Coach Wes Miller and company will look to build off that success in 2019-2020. The Spartans do lose a few key players, most notably Francis Alonso and his 17.6 points per game, but this is still a pretty experienced squad that has talent to reach the postseason for the fifth straight season.
2018-19 Record: 29-7, 15-3
2018-19 Postseason: NIT
Coach: Wes Miller
Coach Record: 141-117 at UNC Greensboro, 141-117 overall
Key Departed Players:
Francis Alonso, Guard, 17.6 ppg
Demetrius Troy, Guard, 8.0 ppg
Eric Hamilton, Forward, 6.1 ppg
Key Returning Players:
Isaiah Miller, Junior, Guard, 15.3 ppg
Kyrin Galloway, Senior, Forward, 9.4 ppg
James Dickey, Senior, Forward, 7.5 ppg
Kaleb Hunter, Sophomore, Guard, 5.7 ppg
Malik Massey, Senior, Guard, 3.7 ppg
Angelo Allegri, Sophomore, Forward, 3.2 ppg
Mohammed Abdulsalam, Sophomore, Forward, 0.8 ppg
Key New Players:
Keyshaun Langley, Freshman, Guard
Kobe Langley, Freshman, Guard
Bas Leyte, Freshman, Forward
Dericko Williams, Freshman, Forward
Arnas Adomavicius, Freshman, Guard
Khyre Thompson, RS Freshman, Forward
Projection:
Isaiah Miller was often overshadowed by Alonso, but the junior guard was close behind his backcourt mate in the scoring department. Miller is not a great shooter, but he will still score in bunches. He will do everything else too. On top of his 15.2 points per game, Miller added 4.5 rebounds, 2.1 assists and 2.9 steals. The senior duo of Kyrin Galloway and James Dickey are solid frontcourt players on both ends of the floor. Galloway is the power forward who can stretch the defense with his outside shooting, while Dickey is the bruiser in the paint who does a lot of great work on the glass. Sophomore Angelo Allegri adds some frontcourt depth and there should be enough depth on the perimeter with sophomore Kaleb Hunter and senior Malik Massey leading the way. Coach Miller continues to build this program with freshmen. That is good for the long term, but right now it means the Spartans will have to get some production out of at least a couple of their six freshmen. If they do, UNC Greensboro will have the depth they need to compete in an increasingly difficult Southern Conference.
Projected Postseason Tournament: CBI/CIT
By the Numbers:
Scoring Offense: 76.1 (85th in nation, 6th in conference)
Scoring Defense: 67.9 (78, 3)
Field-Goal Percentage: 45.7 (95, 5)
Field-Goal Defense: 43.8 (177, 5)
Three-Point Field Goals Per Game: 7.8 (166, 8)
Three-Point Field-Goal Percentage: 34.2 (189, 10)
Free-Throw Percentage: 69.7 (207, 6)
Rebound Margin: 0.9 (156, 5)
Assists Per Game: 12.6 (241, 9)
Turnovers Per Game: 11.8 (70, 2)