Buffalo Bulls
2019-2020 Overall Rank: #109
Conference Rank: #3 Mid-American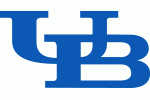 Buffalo has been to the NCAA Tournament four times in the last five years. In the last two seasons, the Bulls have even won a game in the tournament. Even with five key players and their head coach gone, Buffalo is not going to go away. Coach Nate Oats left for Alabama after four years leading the program. During that time, Jim Whitesell was his associate head coach and now Whitesell has taken over. Buffalo has had to replace their coach before and they have had success promoting from within. They hope that trend will continue.
2018-19 Record: 32-4, 16-2
2018-19 Postseason: NCAA
Coach: Jim Whitesell
Coach Record: 0-0 at Buffalo, 375-308 overall
Key Departed Players:
Montell McRae, Forward, 5.6 ppg
Jeremy Harris, Guard, 14.0 ppg
CJ Massinburg, Guard, 18.2 ppg
Dontay Caruthers, Guard, 8.6 ppg
Nick Perkins, Forward, 14.7 ppg
Key Returning Players:
Jayvon Graves, Junior, Guard, 9.7 ppg
Davonta Jordan, Senior, Guard, 7.4 ppg
Ronaldo Segu, Sophomore, Guard, 2.1 ppg
Jeenathan Williams, Sophomore, Forward, 3.2 ppg
Tra'Von Fagan, Junior, Forward, 1.3 ppg
Brock Bertram, Junior, Center, 1.1 ppg
Key New Players:
David Nickelberry, Junior, Guard/Forward, JC Transfer
Gabe Grant, Senior, Forward, Grad Transfer from Houston
Antwain Johnson, Senior, Guard, Grad Transfer from Middle Tennessee
Savion Gallion, Freshman, Guard
Giambattista Davis, Senior, Guard/Forward, Transfer from Daemen
David Skogman, Freshman, Center
Patrick Moore, Junior, Guard, JC Transfer
Josh Mballa, Sophomore, Foorward, Transfer from Texas Tech, not eligible
Laquill Hardnett, RS Freshman, Forward, Transfer from Cincinnati, not eligible
Projection:
Jayvon Graves and Davonta Jordan are both back after starting last season. Graves will be the team's top shooter. Last season he averaged 9.7 points per game and connected on 55 three-pointers. With more shots to go around, Graves will be in for a big junior campaign. Jordan dished out 3.6 assists per game last season and will be Buffalo's leader on the floor. Sophomores Ronaldo Segu and Jeenathan Williams will battle for more playing time, but there is a large group of newcomers who expect to make an impact. Antwain Johnson comes from Middle Tennessee where he averaged 10.3 points per game last season. Gabe Grant did not see much playing time at Houston, but the 6-6 forward had a successful junior college career prior to that. And with David Nickelberry and Patrick Moore coming from the junior college ranks, Buffalo has brought in a ton of experience. The Bulls could even get the services of Josh Mballa from Texas Tech and Laquill Hardnett from Cincinnati if they receive waivers to play in 2019-2020. There are going to be a lot of new faces, but there is plenty of experience on this roster and do not be surprised if Buffalo finds themselves right back in the NCAA Tournament.
Projected Postseason Tournament: CBI/CIT
By the Numbers:
Scoring Offense: 84.4 (6th in nation, 1st in conference)
Scoring Defense: 70.8 (162, 5)
Field-Goal Percentage: 46.2 (71, 3)
Field-Goal Defense: 42.0 (81, 4)
Three-Point Field Goals Per Game: 9.6 (30, 2)
Three-Point Field-Goal Percentage: 33.7 (221, 6)
Free-Throw Percentage: 68.7 (245, 8)
Rebound Margin: 3.8 (56, 2)
Assists Per Game: 16.6 (15, 1)
Turnovers Per Game: 12.0 (91, 4)