UAB Blazers
2019-2020 Overall Rank: #118
Conference Rank: #5 Conference USA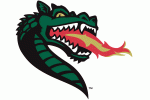 UAB has been hanging around the middle of the conference standings during Coach Robert Ehsan's three seasons leading the program, finishing seventh, sixth and fifth during that span. With three starters gone, improving on fifth place will be difficult, but the foundation is there for the Blazers to finally make a serious push towards the top of the conference.
2018-19 Record: 20-15, 10-8
2018-19 Postseason: CBI
Coach: Robert Ehsan
Coach Record: 57-44 at UAB, 57-44 overall
Key Departed Players:
Lewis Sullivan, Forward, 12.3 ppg
Jalen Perry, Guard, 11.1 ppg
Jeremiah Bell, Guard, 7.7 ppg
Anderson McCoy, Guard, 0.7 ppg
Key Returning Players:
Zack Bryant. Junior, Guard, 14.9 ppg
Makhtar Gueye, Junior, Forward, 8.3 ppg
Tavin Lovan, Sophomore, Guard, 7.1 ppg
Will Butler, Senior, Forward, 6.6 ppg
Tyreek Scott-Grayson, Junior, Guard, 5.4 ppg
Tamell Pearson, Sophomore, Forward, 0.8 ppg
Key New Players:
Jahein Spencer, Freshman, Guard
Kassim Nicholson, Junior, Forward, JC Transfer
Jalen Benjamin, Freshman, Guard
Jordan Brinson, Freshman, Guard
Jude Akabueze, RS Freshman, Forward
Rashawn Fredericks, Senior, Guard, Transfer from Cincinnati, not eligible
Projection:
Zack Bryant is now an upperclassman and the clear leader of this team. The point guard led the Blazers last season with 14.9 points, 3.9 assists and 1.8 steals. Bryant is a huge reason why UAB committed just 11.4 turnovers per game, but his shot selection could be better. Regardless, Bryant will score plenty of points. Tavin Lovan should step into a starting role after a very productive freshman campaign. The 6-4 guard is not much of a shooter, but he can score in bunches. Tyreek Scott-Grayson will have to take over much of the three-point shooting. The frontcourt returns Makhtar Gueye and Will Butler. Gueye, a 6-10 junior, averaged 8.3 points and 6.7 rebounds, but it is the health of Will Butler that could make the biggest impact on this team. Butler had a very promising freshman season cut short by injury. If he is ready to go, UAB has a lot of frontcourt talent. With Kassim Nicholson and redshirt freshman Jude Akabueze, there are other frontcourt options, and talented ones at that, but Butler brings more toughness to the team. UAB has the talent to return to the postseason and, if all the pieces come together quickly, even push for a Conference USA title.
Projected Postseason Tournament: CBI/CIT
By the Numbers:
Scoring Offense: 70.6 (236th in nation, 8th in conference)
Scoring Defense: 67.7 (71, 4)
Field-Goal Percentage: 45.2 (124, 2)
Field-Goal Defense: 41.4 (53, 5)
Three-Point Field Goals Per Game: 6.7 (275, 11)
Three-Point Field-Goal Percentage: 33.7 (216, 7)
Free-Throw Percentage: 67.3 (296, 8)
Rebound Margin: 3.8 (58, 3)
Assists Per Game: 11.5 (302, 11)
Turnovers Per Game: 11.4 (47, 2)