Lipscomb Bisons
2019-2020 Overall Rank: #121
Conference Rank: #2 ASUN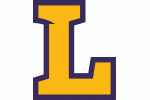 This is the beginning of a new era for Lipscomb. Coach Casey Alexander has parlayed his recent success to a job at Belmont and Lipscomb has brought in Lennie Acuff to lead the program. Coach Acuff spent the last 23 years at Alabama-Huntsville, where he led his program to eight NCAA Division II Tournaments in the last ten years. But the changes are not just on the sidelines. The Bisons lose four starters, including Garrison Mathews, one of the best scorers in the country.
2018-19 Record: 29-8, 14-2
2018-19 Postseason: NIT
Coach: Lennie Acuff
Coach Record: 0-0 at Lipscomb, 437-214 overall (DII)
Key Departed Players:
Garrison Mathews, Guard, 20.8 ppg
Rob Marberry, Forward, 14.8 ppg
Kenny Cooper, Guard, 9.8 ppg
Eli Pepper, Forward, 7.2 ppg
Matt Rose, Forward, 5.9 ppg
Nathan Moran, Guard, 4.4 ppg
Key Returning Players:
Michael Buckland, Senior, Guard, 5.7 ppg
Ahsan Asadullah, Sophomore, Center, 7.4 ppg
Andrew Fleming, Senior, Guard, 4.1 ppg
Jake Wolfe, Sophomore, Guard, 2.9 ppg
Alex Jones, Sophomore, Guard, 1.3 ppg
John Matt Merritt, Junior, Guard, 1.8 ppg
Key New Players:
KJ Johnson, Freshman, Guard
Jaxson Strates, Freshman, Forward
Kaleb Coleman, Freshman, Forward
Carson Cary, Freshman, Guard
Parker Hazen, Junior, Forward, JC Transfer
Tanner Shulman, Freshman, Guard
Jacob Hobbs, Freshman, Forward
Miles Miller, Freshman, Guard
Luke Howard, Freshman, Forward
Projection:
Michael Buckland and Andrew Fleming are the new senior leaders of this group. Buckland started 34 games last season and averaged 5.7 points and 2.3 assists. Like Buckland, Fleming is a solid outside shooter and both will get many more opportunities this season. With sophomore Jake Wolfe and Alex Jones and junior John Matt Merritt, Lipscomb has quite a few options on the perimeter. The younger role players had their moments at times last season, but now they have to do so much more. Ahsan Asadullah had an amazingly productive freshman campaign. The 6-8, 265 pound center averaged 7.4 points and 4.6 rebounds in just 14.2 minutes per game. If he can keep up that production while seeing more minutes, Asadullah will be the player Lipscomb builds around on both ends of the floor. Parker Hazen is the only newcomer that is not a freshman. He will likely play a key role in the frontcourt, but it will also be important for at least a few of the freshmen to play a role off the bench. Lipscomb has talent, but there is not much experience here. It may take some time for the pieces to come together, but Coach Acuff has the experience to turn this young group into a very dangerous team by March.
Projected Postseason Tournament: CBI/CIT
By the Numbers:
Scoring Offense: 83.1 (9th in nation, 1st in conference)
Scoring Defense: 70.2 (144, 3)
Field-Goal Percentage: 48.0 (21, 2)
Field-Goal Defense: 41.7 (63, 2)
Three-Point Field Goals Per Game: 8.8 (65, 3)
Three-Point Field-Goal Percentage: 37.3 (44, 1)
Free-Throw Percentage: 75.8 (21, 2)
Rebound Margin: 4.0 (53, 1)
Assists Per Game: 17.7 (7, 1)
Turnovers Per Game: 13.2 (207, 4)