Radford Highlanders
2019-2020 Overall Rank: #124
Conference Rank: #1 Big South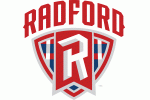 Radford has had two superb seasons in a row. In 2017-2018, the Highlanders made it to the NCAA Tournament. Last year Radford may have had an even better team. They won a share of the Big South regular season title, but fell just short of reaching another NCAA Tournament. Unfortunately for the Highlanders and Coach Mike Jones, the team missed out on all of the postseason tournaments.
2018-19 Record: 22-11, 12-4
2018-19 Postseason: None
Coach: Mike Jones
Coach Record: 138-127 at Radford, 138-127 overall
Key Departed Players:
Ed Polite Jr, Forward, 13.4 ppg
Mawdo Sallah, Forward/Center, 5.6 ppg
Caleb Tanner, Guard, 8.2 ppg
Key Returning Players:
Carlik Jones, Junior, Guard, 15.7 ppg
Travis Fields Jr, Senior, Guard, 10.8 ppg
Donald Hicks, Senior, Guard, 8.7 ppg
Devonnte Holland, Senior, Center, 6.3 ppg
Key New Players:
Lewis Djonkam, Junior, Center, Transfer from VCU
Devine Eke, Senior, Forward, Grad Transfer from Rider
Quinton Morton-Robertson, Freshman, Guard
Miles Jones, Freshman, Guard/Forward
Chyree Walker, Junior, Forward, Transfer from Delaware, eligible 2nd semester
Dravon Mangum, Junior, Forward, Transfer from UNC Charlotte, not eligible
Projection:
This will be a different team without Ed Polite. The forward has had an amazing career and averaged 13.4 points, 9.5 rebounds, 1.5 steals and 1.2 blocks during his senior campaign. The frontcourt also lost Mawdo Sallah, who did much of the dirty work in the paint. Devonnte Holland is the lone returning player in the frontcourt. He will likely step into a starting role, but there will be plenty of help from VCU transfer Lewis Djonkam, Rider transfer Devine Eke and Delaware transfer Chyree Walker. That will give Radford more than enough options in the frontcourt to let the very talented backcourt lead Radford towards a Big South title. Carlik Jones led the Highlanders with 15.7 points, 5.8 assists and 1.7 steals. He is not a great shooter, but obviously Jones will do plenty of scoring by attacking the basket. Travis Fields is the starting point guard and will join Donald Hicks as one of the more efficient outside shooters on the team. As long as the new faces in the frontcourt can do enough, the backcourt has the talent to lead Radford to another NCAA Tournament.
Projected Postseason Tournament:
NCAA
By the Numbers: 73.9 (128th in nation, 7th in conference)
Scoring Defense: 68.1 (81, 2)
Field-Goal Percentage: 46.1 (72, 2)
Field-Goal Defense: 43.4 (156, 7)
Three-Point Field Goals Per Game: 8.6 (81, 6)
Three-Point Field-Goal Percentage: 37.9 (29, 3)
Free-Throw Percentage: 71.7 (143, 7)
Rebound Margin: 3.6 (62, 3)
Assists Per Game: 14.2 (112, 6)
Turnovers Per Game: 10.8 (28, 4)