UCF Knights
2019-2020 Overall Rank: #134
Conference Rank: #10 American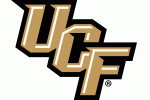 2019 marked UCF's first trip to the NCAA Tournament since 2005. Their first round victory over VCU is the school's only NCAA Tournament win since joining Division I in 1984. Now, the Golden Knights may have to enter rebuilding mode with four starters gone from a year ago. Head coach Johnny Dawkins has brought in several transfers to try to avoid a full-on rebuild. Chemistry could be an issue with so many new faces, but inexperience won't be the reason if UCF fails to reach consecutive NCAA Tournaments.
2018-19 Record: 24-9, 13-5
2018-19 Postseason: NCAA Tournament
Coach: Johnny Dawkins
Coach Record: 67-34 at UCF, 223-149 overall
Key Departed Players:
B.J. Taylor, Guard, 15.9 ppg
Aubrey Dawkins, Forward, 15.6 ppg
Tacko Fall, Center, 11.1 ppg
Terrell Allen, Guard, 6.7 ppg
Dayon Griffin, Guard, 4.6 ppg
Chad Brown, Forward, 4.5 ppg
Key Returning Players:
Collin Smith, Junior, Forward, 8.0 ppg
Ceasar DeJesus, Junior, Guard, 3.4 ppg
Frank Bertz, Senior, Guard, 3.1 ppg
Key New Players:
Yuat Alok, Senior, Forward, Transfer from TCU
Moses Bol, Junior, Center, Transfer from Junior College
Avery Diggs, Junior, Center, Transfer from Junior College
Ibrahim Doumbia, Sophomore, Forward, Transfer from South Carolina
Dre Fuller, Redshirt Freshman, Guard
Darin Green, Freshman, Guard
Dazon Ingram, Senior, Guard, Transfer from Alabama
Tony Johnson, Freshman, Guard
Matt Milon, Senior, Guard, Transfer from William & Mary
Projection:
The lone starter returning for the Golden Knights is 6-11 junior Collin Smith. Smith averaged 8.0 points, 5.2 rebounds and 1.5 assists while starting 32 games for UCF as a sophomore. Ceasar DeJesus and Frank Bertz are the only other returning rotation players from last season, and neither scored more than four points per game. To make up for the massive loss of production, Johnny Dawkins has added six transfers to the roster this season, four of which have Division I experience. Dazon Ingram is a talented grad transfer from Alabama. Ingram flashed very good potential during his three full seasons at Alabama, but only averaged double-digit scoring once, as a freshman. Matt Milon started his career at Boston College, but spent the last two seasons at William & Mary. Milon started 58 games over the last two seasons averaging 13.0 points each season while shooting higher than 40% from three every year of his career. Yuat Alok was one of the highest rated junior college recruits in the nation in 2018 and elected to sign with TCU. Alok only played 10 games at TCU, averaging 3.3 points and 2.5 rebounds before transferring to UCF. Ibrahim Doumbia played in only 12 games as a freshman at South Carolina. Moses Bol is a relative of Manute and Bol Bol who stands 7-2 and averaged 5.2 points, 5.7 rebounds and 2.2 blocks in 25 junior college games. Avery Diggs is also a big man from the junior college level who averaged 10.3 points, 5.3 rebounds and 1.4 blocks last season. The Golden Knights also have two three-star recruits rounding out the roster along with redshirt freshman Dre Fuller. To say there will be a lot of new faces at UCF this season would be an understatement. About 75% of the roster is players who will be seeing their first playing time as a Golden Knight this season. Coach Dawkins led UCF to their first NCAA Tournament win ever last season, and he will have his hands full getting them back to that stage this season.
Projected Postseason Tournament: CBI/CIT
By the Numbers:
Scoring Offense: 72.3 (180th in nation, 6th in conference)
Scoring Defense: 64.5 (27, 3)
Field-Goal Percentage: 46.5 (61, 1)
Field-Goal Defense: 39.4 (11, 2)
Three-Point Field Goals Per Game: 6.9 (252, 8)
Three-Point Field-Goal Percentage: 36.5 (75, 1)
Free-Throw Percentage: 64.9 (329, 11)
Rebound Margin: 2.2 (107, 5)
Assists Per Game: 13.3 (185, 10)
Turnovers Per Game: 12.0 (83, 5)