Grambling State Tigers
2019-2020 Overall Rank: #140
Conference Rank: #1 SWAC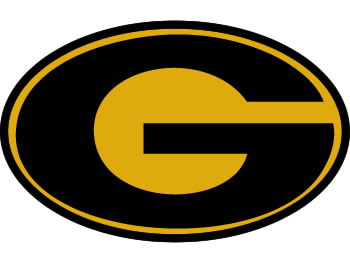 Grambling has had two successful seasons under Coach Donte' Jackson. Two years ago the Tigers won the SWAC regular season title. And last season Grambling finished in a tie for third in the conference pecking order and accepted an invitation to the CIT. Year three could be the best yet. Five of their top six scorers are back and this is an extremely experienced group full of upperclassmen. That experience will pay dividends early in the season against some power conference teams but, more importantly, against the rest of the SWAC in March.
2018-19 Record: 17-17, 10-8
2018-19 Postseason: CIT
Coach: Donte' Jackson
Coach Record: 17-17 at Grambling, 143-87 overall
Key Departed Players:
Shaq Athie, Guard, 2.1 ppg
Nigel Riberio, Guard, 4.2 ppg
Axel Mpoyo, Forward, 7.5 ppg
Zavier Pearl Forward, 3.9 ppg
Key Returning Players:
Dallas Polk-Hilliard, Senior, Guard/Forward, 12.8 ppg
Ivy Smith, Senior, Guard, 13.2 ppg
DeVante Jackson, Senior, Forward, 7.8 ppg
Prince Moss, Junior, Guard, 6.9 ppg
Anthony Gaston, Senior, Guard, 6.4 ppg
Trayon Bunch, Senior, Center, 3.2 ppg
Key New Players:
David Loville, RS Freshman
Projection:
Ivy Smith and Dallas Polk-Hilliard are the stars of the team. Smith, a 6-0 senior, led the team with 13.2 points, 4.9 assists and 1.8 steals. Smith is a superb playmaker, but can obviously take over a game offensively as well. Polk-Hilliard is often the beneficiary of Smith's playmaking ability. He averaged 12.8 points per game as a junior and connected on an impressive 44.7 percent of his attempts from beyond the arc. In fact, Grambling was one of the most efficient three-point shooting teams in the country last year. Some of those shooters are gone, but there are plenty remaining. Most notable are Prince Moss and Anthony Gaston. The frontcourt will revolve around forward DeVante Jackson. The 6-9 senior is a decent interior scorer, but he will need to do more work on the glass this season. That is true of Trayon Bunch as well. Bunch is a big 7-1 senior who can make a big impact on both ends of the floor, but he will need to play more minutes in 2019-2020 or the frontcourt depth could be a concern.
Projected Postseason Tournament:
NCAA
By the Numbers:
Scoring Offense: 71.4 (211th in nation, 3rd in conference)
Scoring Defense: 68.7 (102, 2)
Field-Goal Percentage: 45.2 (130, 2)
Field-Goal Defense: 39.0 (8, 1)
Three-Point Field Goals Per Game: 6.6 (290, 4)
Three-Point Field-Goal Percentage: 40.3 (4, 1)
Free-Throw Percentage: 68.5 (252, 1)
Rebound Margin: 1.2 (140, 1)
Assists Per Game: 12.4 (252, 4)
Turnovers Per Game: 15.7 (332, 8)