Grand Canyon Antelopes
2019-2020 Overall Rank: #141
Conference Rank: #2 WAC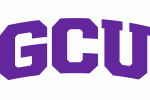 Grand Canyon has been to the CBI or CIT five times during Coach Dan Majerle's six seasons leading the program. During that stretch they have finished second or third in the WAC every year. That is impressive, but they need to take the next step and attempt to surpass New Mexico State in the WAC pecking order. That will be tough with the loss of three starters and three other key contributors.
2018-19 Record: 20-14, 10-6
2018-19 Postseason: CBI
Coach: Dan Majerle
Coach Record: 123-72 at Grand Canyon, 123-72 overall
Key Departed Players:
Michael Finke, Forward, 12.1 ppg
Damari Milstead, Guard, 10.3 ppg
Trey Drechsel, Guard, 8.1 ppg
Matt Jackson, Forward, 4.3 ppg
Gerard Martin, Guard, 3.8 ppg
Tim Finke, Forward, 3.5 ppg
Key Returning Players:
Carlos Johnson, Senior, Guard, 14.3 ppg
Alessandro Lever, Junior, Center, 12.5 ppg
Oscar Frayer, Senior, Forward, 7.5 ppg
Key New Players:
Jovan Blacksher, Freshman, Guard
Isiah Brown, Junior, Guard, Transfer, Northwestern
Mikey Dixon, Junior, Guard, Transfer, St. John's
J.J. Rhymes, Junior, Guard, JC Transfer
Projection:
The frontcourt is in good shape with Oscar Frayer and Alessandro Lever leading the way. Lever, a 6-10 junior, continued his quality play last season, averaging 12.5 points and 4.3 rebounds. The big man is a dangerous outside shooter, connecting on 35.4 percent of his 113 three-point attempts. Senior Oscar Frayer is a lanky 6-7 forward who will also hoist up plenty of long balls. No team in the WAC will have an easy time defending a frontcourt duo like Lever and Frayer who can both step outside and knock down the long ball. Carlos Johnson returns to lead a new look backcourt. They might be new, but Isiah Brown, Mikey Dixon and J.J. Rhymes are three very talented players who spent last season practicing with the team. With Brown, Dixon and Rhymes, Grand Canyon should be able to stay towards the top of the WAC and make another trip to the CBI or CIT.
Projected Postseason Tournament: CBI/CIT
By the Numbers:
Scoring Offense: 75.2 (105th in nation, 3rd in conference)
Scoring Defense: 69.2 (117, 3)
Field-Goal Percentage: 45.2 (128, 3)
Field-Goal Defense: 43.6 (169, 5)
Three-Point Field Goals Per Game: 7.6 (195, 4)
Three-Point Field-Goal Percentage: 33.1 (248, 5)
Free-Throw Percentage: 73.1 (92, 1)
Rebound Margin: 2.5 (98, 5)
Assists Per Game: 14.1 (119, 2)
Turnovers Per Game: 12.1 (94, 2)