LSU Tigers
Overall Rank: #4
Conference Rank: #3 SEC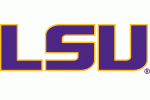 LSU had a roller coaster ride of a 2018 season as the Tigers had to battle for everything they got in their return to the NCAA Tournament. The Tigers were sent on the road to the Corvallis Regional where they went 2-2, beating San Diego State and Northwestern State. The two losses came against host Oregon State as the Beavers outscored LSU by a combined score of 26-1 in the two games. Head Coach Paul Mainieri brings back a squad that, if they can survive this early preseason run of injuries, should be back in the Omaha conversation in 2019.
2018: 39-27, 15-15
2018 Postseason: NCAA
Coach: Paul Mainieri
Key Departed Players:
Austin Bain, P, .311 BA, 3 HR, 42 RBI, 4.15 W/L, 1-2 W/L, 21.2 IP, 8 BB, 24 SO, 4 SV
Beau Jordan, OF, .299 BA, 8 HR, 30 RBI
Jake Slaughter, INF, .254 BA, 8 HR, 30 RBI
Key Returning Players:
Antonie Duplantis, OF, .328 BA, 2 HR, 48 RBI, 19 SB
Daniel Cabrera, OF, .315 BA, 8 HR, 54 RBI
Zach Watson, OF, .308 BA, 7 HR, 34 RBI, 14 SB
Brandt Broussard, INF, .260 BA, 0 HR, 21 RBI, 14 SB
Zach Hess, P, 5.05 ERA, 7-6 W/L, 92.2 IP, 49 BB, 107 SO
Ma'Khail Hilliard, P, 3.79 ERA, 9-5 W/L, 76.0 IP, 31 BB, 70 SO
AJ Labas, P, 3.48 ERA, 6-2 W/L, 54.1 IP, 7 BB, 32 SO
Matthew Beck, P, 3.67 ERA, 34.1 IP, 23 BB, 45 SO
Todd Peterson, P, 4.40 ERA, 1-3 W/L, 47.0 IP, 11 BB, 38 SO, 6 SV
Eric Walker, P, DNP last season due to injury
Projection:
Scoring runs shouldn't be an issue in 2019 for the Tigers as they averaged 5.88 runs per game in 2018. Antonie Duplantis hit .328 last season and has a great mix of hitting for a high average and speed that will make him a tough out all year long. Daniel Cabrera and Zach Watson will be key sources of power for LSU in 2019. They combined for 15 homeruns, 88 runs batted in and 16 stolen bases. Brandt Brossard is going to be another challenge to deal with on the base paths as Broussard stole 14 bases in 15 attempts last season. Improvement by the pitching staff is going to be a very important key to success for the Tigers in 2019. Zach Hess returns along with Ma'Khail Hilliard and those two started a combined 28 games in 2018. Hess is battling a groin strain early on in the preseason so that will be an issue to keep an eye on as the season progresses. The loss of A.J. Labas for the season to shoulder surgery is a big loss. Labas showed a lot of promise as a freshman, posting a 6-2 record with a 3.48 earned run average in ten starts last season. Look for Eric Walker to be the number two starter after missing the 2018 season due to Tommy John surgery. Walker was electric in 2017 as he went 8-2 with a 3.48 earned average during his freshman season. Todd Peterson is back as the closer after collecting six saves in 2018 and will be looking to post a double digit save season in 2019. Overall, look for LSU, if they can stay healthy, to win at least 45 games and be in the mix to make a deep run in the postseason to Omaha.