Oregon State Beavers
Overall Rank: #7
Conference Rank: #3 Pac-12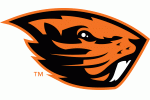 Oregon State enters the 2019 season as the defending national champion. They will be led by interim head coach Pat Bailey, who is taking over the legendary Pat Casey after he retired in the offseason. Casey built the Beavers into a national powerhouse, winning 900 games in 24 seasons and leading Oregon State to 13 trips to the postseason, including six trips to Omaha. The Beavers will have to reload their everyday lineup which will have time to grow thanks to a loaded, experienced pitching staff.
2018: 55-12-1, 20-9-1
2018 Postseason: NCAA
Coach: Pat Bailey
Key Departed Players:
Nick Madrigal, INF, .367 BA, 3 HR, 34 RBI, 15 SB
Steven Kwan, OF, .355 BA, 2 HR, 41 RBI, 14 SB
Trevor Larnach, OF, .348 BA, 19 HR, 77 RBI
Cadyn Grenier, INF, .319 BA, 6 HR, 47 RBI
Michael Gretler, INF, .305 BA, 7 HR, 51 RBI
Kyle Nobach, OF, .299 BA, 6 HR, 31 RBI
Luke Heimlich, P, 2.92 ERA, 16-3 W/L, 129.2 IP, 28 BB, 159 SO
Key Returning Players:
Adley Rutschman, C, .408 BA, 9 HR, 83 RBI
Tyler Malone, INF/OF, .278 BA, 8 HR, 32 RBI
Zak Taylor, C/INF, .274 BA, 2 HR, 22 RBI
Bryce Fehmel, P, 3.19 ERA, 10-1 W/L, 113.0 IP, 27 BB, 64 SO
Jake Mulholland, P, 2.20 ERA, 45.0 IP, 11 BB, 42 SO, 16 SV
Kevin Abel, P, 2.88 ERA, 8-1 W/L, 81.1 IP, 46 BB, 108 SO
Brandon Eisert, P, 2.53 ERA, 5-3 W/L, 57.0 IP, 12 BB, 52 SO, 5 SV
Dylan Pearce, P, 3.49 ERA, 2-0 W/L, 28.1 IP, 7 BB, 27 SO, 2 SV
Grant Gambrell, P, 4.40 ERA, 5-1 W/L, 57.1 IP, 29 BB, 57 SO
Christian Chamberlain, P, 3.54 ERA, 3-0 W/L, 40.2 IP, 28 BB, 49 SO
Projection:
Adley Rutschman is the top returning all-around everyday player for Oregon State. Rutschman hit .408 with nine homeruns, 83 runs batted in and had a .505 on-base percentage in 2018. Tyler Malone will need to produce big power numbers again in 2019 as he hit eight homeruns last season and will need to protect Rutschman. Bryce Fehmel and Kevin Abel will lead the weekend rotation and should be able to offset the lost productivity of Luke Heimlich in 2019. Fehmel is more of a pitch to contact type of guy as struck out 64 batters in 113 innings. Abel has the ability to overpower you after striking out 108 batters in 81.1 innings of work last season. He also limited opposing hitters to a .181 batting average. Jake Mulholland was dominant as the closer in 2018. He collected 16 saves and did a great job of going after hitters, striking out 42 hitters while only walking 11. Brandon Eisert picked up five saves and will be a great setup guy for Oregon State to get to Mulholland in the ninth inning. Look for the Beavers to grind their way through the regular season and peak in time to get a top eight national seed.