Georgia Bulldogs
Overall Rank: #6
Conference Rank: #2 SEC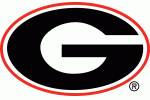 Georgia had a superb 2018 campaign. They finished second in the SEC and earned the seventh overall seed in the tournament. The Bulldogs cruised through the Athens Regional, beating Harvard and Northwestern twice. Tennessee gave Georgia a few more problems in the Super Regionals, but Coach Lu Harris-Champer's team still beat them in two games and entered the Women's College World Series without losing a tournament game. Things did not go as smoothly in Oklahoma City, where they went 0-2 with losses to Florida and Florida State, but this group could very well make it back to Oklahoma City and be among the favorites to win it all.
2018: 48-13, 16-8
2018 Postseason: NCAA
Coach: Lu Harris-Champer
Key Departed Players:
Cortni Emanuel, OF, .431 BA, 3 HR, 26 RBI
Kendall Burton, OF, .363 BA, 2 HR, 18 RBI
Brittany Gray, P, 0.48 ERA, 16-1 W/L, 102.1 IP, 134 SO
Key Returning Players:
Alyssa DiCarlo, IF, .400 BA, 21 HR, 67 RBI
Alysen Febrey, IF/OF, .389 BA, 9 HR, 50 RBI
Justice Milz, IF, .372 BA, 15 HR, 62 RBI
Ciara Bryan, OF/IF, .328 BA, 3 HR, 28 RBI, 10 SB
Jordan Doggett, IF, .263 BA, 15 RBI
Mahlena O'Neal, C, .214 BA, 8 HR, 34 RBI
Kylie Bass, P, 2.00 ERA, 15-3 W/L, 101.1 IP, 89 SO
Mary Wilson Avant, P, 2.26 ERA, 12-5 W/L, 117.2 IP, 93 SO
Projection:
Losing All-Americans Brittany Gray and Cortni Emanuel will sting for a little while. Gray went 16-1 in the circle with an amazing 0.48 ERA. In 102.1 innings of work, Gray struck out 134 batters while walking just 23. The good news is Kylie Bass and Mary Wilson Avant are back and were very productive last season too. Bass went 15-3 with a 2.00 ERA, while Avant went 12-5 with a 2.26 ERA. Those two should see a slight uptick in innings to replace Gray. Alyssa DiCarlo leads a very talented group of hitters that ranked third in the nation in batting average and fourth in slugging percentage. Emanuel was a huge reason for that high team batting average, but DiCarlo hit .400 with 21 homeruns with 67 RBIs. Alysen Febrey added nine homeruns and 50 RBIs while batting .389. Justice Milz hit .372 with 15 homeruns and 62 RBIs. That is a lot of talent and a lot of power at the plate. Georgia has not won a conference title since 2005 and this might be their best chance they have had during that stretch.