Georgia Bulldogs
Overall Rank: #15
Conference Rank: #5 SEC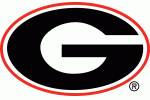 Georgia had a superb 2018 campaign, reaching the NCAA Tournament for the first time since 2011. And they earned the #8 overall seed. The team underachieved in the Regionals, falling in the final to Duke, but it was still a great step forward for the Bulldogs. Coach Scott Stricklin will hope to continue that success into 2019, but there are some big holes to fill.
2018: 39-21, 18-12
2018 Postseason: NCAA
Coach: Scott Stricklin
Key Departed Players:
Michael Curry, OF/C, .322 BA, 13 HR, 53 RBI
Keegan McGovern, OF, .319 BA, 18 HR, 50 RBI
Adam Sasser, 1B, .317 BA, 10 HR, 44 RBI
Chase Adkins, P, 4.30 ERA, 5-0 W/L, 81.2 IP, 65 SO
Kevin Smith, P, 3.69 ERA, 8-1 W/L, 63.1 IP, 79 SO
Key Returning Players:
Aaron Schunk, IF, .299 BA, 38 RBI
Tucker Bradley, OF, .299 BA, 26 RBI, 11 SB
Mason Meadows, C, .289 BA, 25 RBI
LJ Talley, IF, .276 BA, 6 HR, 30 RBI
Cam Shepherd, IF, .244 BA, 5 HR, 37 RBI
Emerson Hancock, P, 5.10 ERA, 6-4 W/L, 77.2 IP, 75 SO
Projection:
Georgia lost some of their big power hitters, but this is a very experienced lineup and that should help the team remain strong at the plate. LJ Talley has the most power returning with his six homeruns from a year ago. Aaron Schunk, Tucker Bradley and Mason Meadows are all consistent and experienced hitters who are capable of stepping up to help fill the void. Emerson Hancock is the most experienced starting pitcher in the rotation. He made 15 starts in 2018 and posted a 6-4 record with a 5.10 ERA. Players like Tony Locey, Ryan Webb and C.J. Smith will be asked to play a larger role this time around. All of them showed plenty of potential in limited action last year and should be ready for a larger workload. If the Bulldogs can get some consistency on the mound and find a powerful bat or two, Athens will host another regional.