LSU Tigers
Overall Rank: #8
Conference Rank: #4 SEC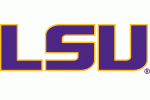 LSU heads into the 2019 season looking to get back to the Women's College World Series after falling to Florida State in the Tallahassee Super Regional. The Tigers will bring back 14 letterwinners and add 10 new players to the mix and will need to replace ace pitchers Carly Hoover and Allie Walljasper, who were absolutely lights out in the circle last season.
2018: 45-17, 13-10
2018 Postseason: NCAA
Coach: Beth Torina
Key Departed Players:
Emily Griggs, OF, .284 BA, 1 HR, 25 RBI, 4 SB
Carly Hoover, P, 1.17 ERA, 19-7 W/L, 191.0 IP, 36 BB, 143 SO
Allie Walljasper, P, 1.60 ERA, 16-7 W/L, 161.2 IP, 54 BB, 186 SO
Key Returning Players:
Aliyah Andrews, OF, .329 BA, 0 HR, 8 RBI, 42 SB
Amanda Doyle, INF, .328 BA, 8 HR, 51 RBI
Michaela Schlattman, INF/UTIL, .248 BA, 8 HR, 21 RBI
Shemiah Sanchez, INF, .240 BA, 7 HR, 30 RBI
Amber Serrett, INF, .227 BA, 5 HR, 31 RBI
Becca Shulte, INF, .166 BA, 1 HR, 9 RBI, 10 SB
Maribeth Gorsuch, P, 2.10 ERA, 9-3 W/L, 80.0 IP, 23 BB, 57 SO
Projection:
LSU is going to have to win games with a little more consistency at the plate in 2019. Aliyah Andrews is a top-flight slap hitter who hit .329 and stole 42 bases in 44 attempts. Amanda Doyle is one of the top returning power hitters for the Tigers as she hit .328 with eight homeruns and 51 runs batted in. Michaela Schlattman also hit eight homeruns, while batting .248 and will need to get the batting average up about 10-15 points and draw more walks in 2019. Amber Serrett is another solid power hitter. She hit five homeruns and also needs to get her on-base percentage up from .299. Graduate Transfer Amanda Sanchez should jump start this lineup. She hit .374 with 12 homeruns and 37 runs batted in last season at Missouri. Sanchez will also bring great plate discipline to the table as she walked 28 times to just 11 strikeouts last season. Maribeth Gorsuch will return in the circle for the Tigers and will have an opportunity to take over as an ace in 2019. Gorsuch put up solid numbers in 2018 with a 2.10 earned run average and 57 strike outs, while walking 23 in 80 innings. Incoming freshman Shelby Wickersham is a highly touted pitcher that should slide into one of the other starting rotation slots this season. Shelbi Sunseri and Baylie Thornhill will need to eat up innings as well to help create more depth for Coach Beth Torina and her staff. Look for LSU to go through some early season growing pains with their pitching, but they will see enough improvement offensively to be a regional host with a shot to make another deep postseason run.