TCU Horned Frogs
Overall Rank: #16
Conference Rank: #3 Big 12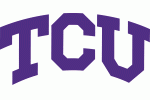 It was a challenging 2018 season for TCU as they ended up winning just 33 games and made it to the final day of the Big 12 Conference Tournament before losing to Baylor 6-5 in 11 innings. The Horned Frogs were not selected for the NCAA Tournament for the first time since 2013 and saw their streak of four straight trips to Omaha come to an end.
2018: 33-23, 10-13
2018 Postseason: None
Coach: Jim Schlossnagle
Key Departed Players:
A.J. Balta, OF, .310 BA, 7 HR, 59 RBI, 15 SB
Michael Landestoy, INF, .304 BA, 3 HR, 42 RBI
Coby Boulware, INF, .278 BA, 0 HR, 17 RBI, 24 SB
Luken Baker, INF, .319 BA, 9 HR, 26 RBI
Sean Wymer, P, 3.65 ERA, 6-3 W/L, 74.0 IP, 14 BB, 69 SO
Durbin Feltman, P, 0.74 ERA, 0-1 W/L, 24.1 IP, 6 BB, 43 SO, 6 SV
Key Returning Players:
Josh Watson, OF, .305 BA, 8 HR, 32 RBI
Adam Oviedo, INF, .228 BA, 0 HR, 25 RBI
Zach Humphreys, C, .225 BA, 0 HR, 27 RBI
Conner Shepherd, INF, .208 BA, 7 HR, 26 RBI
Nick Lodolo, P, 4.32 ERA, 7-4 W/L, 77.0 IP, 28 BB, 93 SO
Cal Coughlin, P, 1.44 ERA, 2-2 W/L, 31.1 IP, 8 BB, 22 SO, 3 SV
Augie Mihlbauer, P, 1.59 ERA, 1-1 W/L, 22.2 IP, 16 BB, 29 SO
Jared Janczak, P, 3.00 ERA, 1-1 W/L, 42.0 IP, 12 BB, 41 SO
Projection:
Head Coach Jim Schlossnagle and his staff had some work to do in the offseason getting the mindset of the retuning players back on track after last year's roller coaster of a season. Nick Lodolo will be the projected ace of the staff as he has dominant stuff. Lodolo struck out 93 batters and walked just 28 in 77 innings in 2018 and will be looking to elevate his draft stock with an excellent junior season. Jared Janczak's return to health should solidify the weekend rotation and position TCU to win more conference series in 2019. Cal Coughlin will be a leading candidate to take over for Durbin Feltman as the closer. Coughlin has excellent control, walking just eight batters in 31.1 innings of work in 2018. Josh Watson will lead an everyday lineup that will need to be more consistent in order for the Horned Frogs to make a deep postseason run. Adam Oviedo, Zach Humphreys, and Conner Shepherd will need to take a step forward with their offensive production as well for TCU to contend in the Big 12 race. The Horned Frogs will have plenty of tests on their 2019 schedule as they start out at the MLB Collegiate Tournament against Cal State Fullerton, Virginia, and Vanderbilt. A couple of weeks later they will travel to Houston to battle the Cougars, Texas A&M and Rice at Minute Maid Park. The conference schedule starts off at home against Texas and Oklahoma State in what will be critical for TCU if they want to win the league. Overall, the improved mindset of the team and infusion of junior college talent should get the Horned Frogs back in the postseason.