Louisiana Ragin' Cajuns
Overall Rank: #11
Conference Rank: #1 Sun Belt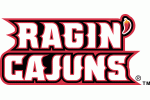 Louisiana had to go through a little bit of a transition in 2018 under first year head coach Gerry Galsco, but they still found a win to post a 41-win season. The Ragin' Cajuns made it to the NCAA Tournament and was the runner-up in the Baton Rouge Regional, losing to in-state rival LSU. Louisiana will return a balanced mix of experience and incoming talent which should set them up to be the favorite to win the Sun Belt Conference this season.
2018: 41-16, 21-6
2018 Postseason: NCAA
Coach: Gerry Glasco
Key Departed Players:
Kelli Martinez, OF, .313 BA, 0 HR, 11 RBI, 11 SB
Kylee Jo Trahan, P, 1.88 ERA, 6-1 W/L, 56.0 IP, 35 BB, 45 SO, 3 SV
Brittany Rodriguez, OF, .286 BA, 0 HR, 10 RBI, 12 SB
Key Returning Players:
Alissa Dalton, INF, .354 BA, 3 HR, 32 RBI, 12 SB
Kara Gremillion, INF, 308 BA, 1 HR, 17 RBI, 17 SB
Lexie Comeau, C, 303 BA, 6 HR, 32 RBI
Summer Ellyson, P, 1.53 ERA, 23-10 W/L, 238.0 IP, 62 BB, 220 SO
Kourtney Gremillion, INF, .288 BA, 3 HR, 25 RBI
Casidy Chaumont, UTIL, .207 BA, 5 HR, 28 RBI
Casey Dixon, P, 2.81 ERA, 9-3 W/L, 82.1 IP, 39 BB, 54 SO
Projection:
The Ragin' Cajuns are going to beat you offensively with a mix of a little bit of power and a lot of speed. Alissa Dalton hit .354 last season with three homeruns, 32 runs batted in, and 12 stolen bases in 16 attempts. One underrated part of Dalton's game is her ability to put the ball play as she walked 13 times and struck out only seven in 198 at bats. Kara Gremillion is another high average hitter with great speed as she stole 17 bases in 21 attempts. Lexie Comeau is going to supply plenty of power along with an ability to hit for a high average. Comeau hit .303 with six homeruns and 32 runs batted in last season. Summer Ellyson will be the ace of the staff for Louisiana as she threw 238 innings, won 23 games, and struck out 220 batters while only walking 62. Casey Dixon will be in the mix as well as a number two starter and will be looking to build upon a solid freshman season where she went 9-3. The schedule has some interesting tests with games against California, Baylor, Oklahoma, Oregon State. A trip to San Marcos to take on Texas State will be a crucial series to start off the Sun Belt Schedule. The Ragin' Cajuns will need to get two out of three to take control of the conference race. Louisiana should be in the regional host mix in 2019 and will be a threat to get to Super Regionals.