Arizona State Sun Devils
Overall Rank: #20
Conference Rank: #3 Pac-12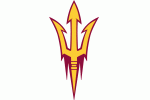 Coming off their 12th Women's College World Series appearance, Arizona State has high expectations heading into 2019. However, this is a very different Sun Devils squad. Pitchers G Juarez and Breanna Macha are gone after dominating the circle. Juarez went 26-6 with a 1.22 ERA and struck out 305 batters in 224.1 innings of work. Macha added a 16-6 mark with a 2.17 ERA. That leaves some major questions in the circle. Long Beach State transfer Cielo Meza, who is the reigning Big West Pitcher of the Year, hopes to lead a staff that also includes freshmen Mikayla Santa Cruz and Abby Andersen.
2018: 48-13, 16-8
2018 Postseason: NCAA
Coach: Trisha Ford
Key Departed Players:
Danielle Gibson, IF, .343 BA, 12 HR, 39 RBI
Marisa Stankiewicz, IF, .231 BA, 10 HR, 24 RBI
G Juarez, P, 1.22 ERA, 26-6 W/L, 224.1 IP, 305 SO
Breanna Macha, P, 2.17 ERA, 16-6 W/L, 139.0 IP, 121 SO
Key Returning Players:
Maddi Hackbarth, C, .368 BA, 5 HR, 29 RBI, 9 SB
Morgan Howe, OF, .361 BA, 8 HR, 42 RBI
Skylar McCarty, OF, .301 BA, 3 HR, 15 RBI
Denae Chatman, IF, .292 BA, 9 HR, 26 RBI
Jade Gortarez, IF, .287 BA, 8 HR, 39 RBI
Projection:
There are some big hitters that need to be replaced as well, most notably Danielle Gibson and Marisa Stankiewicz. But there is a lot of talent at the plate returning. Maddi Hackbarth led the team with a .368 batting average and added five homeruns. Morgan Howe hit .361 with eight homeruns and a team high 42 RBIs. With Skylar McCarty, Denae Chatman and Jade Gortarez, Coach Trisha Ford has a lot of experience and power at the plate. This is a team that will score plenty of runs, but it comes down to the new pitching staff and how well and how quickly they can adapt to life in the Pac-12. If Arizona State struggles in the circle, another trip to the Women's College World Series will be a very difficult task.