California Golden Bears
Overall Rank: #23
Conference Rank: #7 Pac-12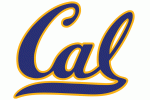 California had another tough season in the Pac-12. It was the fifth season in a row that the Golden Bears finished sixth or worse in the conference; however it still has been good enough to make the NCAA Tournament the last four years. The Golden Bears have failed to get out of the regionals in all those seasons and Cal fans have come to expect better. This group has some holes to fill in the regular lineup, but there should be more than enough talent for Coach Diane Ninemire to take her team back to the middle of the Pac-12 and hope for something special come tournament time.
2018: 35-21, 7-16
2018 Postseason: NCAA
Coach: Diane Ninemire
Key Departed Players:
Jazmyn Jackson, UTL, .325 BA, 4 HR, 33 RBI, 9 SB
Bradie Filmore, IF, .272 BA, 5 HR, 30 RBI
Kobie Pettis, IF, .258 BA, 22 RBI
Key Returning Players:
Lindsay Rood, IF, .337 BA, 23 RBI, 31 SB
Mikayla Coelho, OF, .320 BA, 7 HR, 36 RBI
Kamalani Dung, P, 1.96 ERA, 19-5 W/L, 160.2 IP, 186 SO
Zoe Conley, P, 2.25 ERA, 16-14 W/L, 195.2 IP, 189 SO
Projection:
California has the potential to take a step forward this year thanks to the pitching duo of Kamalani Dung and Zoe Conley. Dung went 19-5 last year with an impressive 1.96 ERA. Conley was more of the workhorse in the circle, netting 195.2 innings pitched with 21 complete games in 26 starts. Those two should finish their impressive collegiate careers on a high note and that alone is enough for California to beat anybody on any given day. They will need a little bit of offense though. Last year the Golden Bears finished a respectable sixth in the Pac-12 in scoring with 4.86 runs per game. The consistent bats of senior Lindsay Rood and sophomore Mikayla Coelho are a great place to start. Coelho had a very impressive freshman campaign, hitting .320 with seven homeruns and 36 RBIs. She could emerge as one of the better hitters in the Pac-12. Cal will need to find a few more hitters, but with Rood and Coelho leading the way, they can do more than enough to take Coach Ninemire to yet another NCAA Tournament.