Southern Miss Eagles
Overall Rank: #32
Conference Rank: #1 Conference USA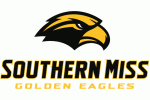 Southern Miss will be looking to lock down their third consecutive Conference USA championship in 2019 after winning an impressive 44 games in 2018. They also went to the Fayetteville Regional where they went 1-2. There is some reloading to do heading into the season as the production of Nick Sandlin and Luke Reynolds will need to be replaced. However, there is a core of six key players that should set Southern Miss up nicely to compete for another conference title and an NCAA Tournament berth.
2018: 44-18, 24-6
2018 Postseason: NCAA
Coach: Scott Berry
Key Departed Players:
Luke Reynolds, 3B, .389 BA, 15 HR ,61 RBI
Daniel Keating, OF/DH, .308 BA, 6 HR, 36 RBI
LeeMarcus Boyd, SS, .283 BA, 7 HR, 40 RBI
Mason Irby, OF, .276 BA, 1 HR, 34 RBI
Nick Sandlin, RHP, 1.06 ERA, 10-0 W/L, 102.1 IP, 18 BB, 144 SO
Key Returning Players:
Matt Wallner, OF, .351 BA, 16 HR, 67 RBI
Matthew Guidry, INF, .328 BA, 5 HR, 39 RBI
Hunter Slater, INF, .309 BA, 12 HR, 55 RBI
Gabe Montenegro, OF, .295 BA, 2 HR, 38 RBI
Walker Powell, P, 3.80 ERA, 7-3 W/L, 83.0 IP, 14 BB, 62 SO
Stevie Powers, P, 4.07 ERA, 5-2 W/L, 73.0 IP, 13 BB, 73 SO
Projection:
Matt Wallner, Matthew Guidry, and Hunter Slater all hit over .300 in 2018 and provide a nice mix of ability to hit for power and drive in runs that will take a toll on opposing pitching staffs. Gabe Montenegro will anchor another outfield slot and will be looking to slide his batting average north of .300 after hitting .295 in 2018. Defense is another strength of Montenegro as he only committed two errors and had a .979 fielding percentage. Walker Powell should slide into the Friday night starter role after putting together a rock solid 2018 season. Powell threw 83 innings, won seven games, and walked just 14 while striking out 62 batters. Opposing hitters did bat .281 against Powell and he did surrender nine homeruns last season so those will be a couple of things to keep an eye on in 2019. Stevie Powers should be the Saturday or Sunday starter as Powers is another pitcher will give up hits, but he limits the damage done to him by not walking batters. He walked just 13 in 2018. There are some key games against Mississippi State and Ole Miss that will provide some important RPI boosting opportunities along with games against Gonzaga and Louisiana. Look for the Golden Eagles to win around 40 games and punch their ticket to another NCAA Tournament this spring.