Illinois Fighting Illini
Overall Rank: #33
Conference Rank: #2 Big Ten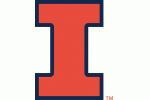 Illinois had a good 2018 campaign, winning 33 games and posting a 15-9 record in Big Ten play. That was not quite enough to reach the NCAA Tournament though and the Fighting Illini missed out on the NCAA Tournament for a third straight year. However, there is a lot of talent returning to this team, including 91 percent of their innings pitched. With that experience on the mound, it will be a little bit easier to swallow the loss of All-American Bren Spillane. In his final season with Illinois, Spillane hit .389 with 23 homeruns, 60 RBIs and 16 stolen bases.
2018: 33-20, 15-9
2018 Postseason: None
Coach: Dan Hartleb
Key Departed Players:
Bren Spillane, OF/IF, .389 BA, 23 HR, 60 RBI, 16 SB
Doran Turchin, OF, .272 BA, 9 HR, 32 RBI, 11 SB
Joey Gerber, P, 3.14 ERA, 1-1 W/L, 28.2 IP, 45 SO, 14 SV
Key Returning Players:
Michael Massey, IF, .326 BA, 6 HR, 46 RBI
Ben Troike, IF, .299 BA, 4 HR, 30 RBI
Jeff Korte, C, .262 BA, 3 HR, 26 RBI
Zac Taylor, OF, .226 BA, 10 HR, 37 RBI
Andy Fisher, P, 3.96 ERA, 6-3 W/L, 84.0 IP, 64 SO
Ty Weber, P, 3.84 ERA, 4-3 W/L, 82.0 IP, 53 SO
Quinn Snarskis, P, 2.84 ERA, 6-1 W/L, 73.0 IP, 34 SO
Projection:
Michael Massey will take over as the Illini's top hitter. As a sophomore last season he hit .326 with six homeruns and 46 RBIs. Shortstop Ben Troike is another consistent hitter who has some power to his bat. Zac Taylor is the team's best returning power hitter with ten homeruns and the outfielder could be in for a very productive senior season if he can boost his .226 average. But it is on the mound where Illinois has the most potential. Closer Joey Gerber is gone after leading the team with 14 saves, but nearly everybody else is back. Andy Fisher, Ty Weber and Quinn Snarskis started a majority of the games last season and performed very well. With another year of experience under their belt, the Illini should have one of the best rotations in the Big Ten. Cyrillo Watson was usually a mid-week starter and he made seven starts on the year. If the pitching can improve with experience, Illinois should have little trouble getting over the loss of Spillane and make a serious push for a Big Ten title.