Arizona State Sun Devils
Overall Rank: #34
Conference Rank: #6 Pac-12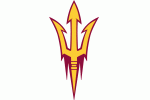 Arizona State has missed out on the NCAA Tournament the last two seasons. The program had not previously failed to make the tournament in back-to-back years since the mid-90s. Like in 2017, last year the Sun Devils won just 23 games. However, they did boost their Pac-12 record to 13-17. Coach Tracy Smith boasted a young team though, so the expectations are that this group will be much more competitive in the Pac-12 and put an end to that little NCAA Tournament streak.
2018: 23-32, 13-17
2018 Postseason: None
Coach: Tracy Smith
Key Departed Players:
Gage Canning, OF, .369 BA, 9 HR, 45 RBI, 8 SB
Eli Lingos, P, 3.83 ERA, 7-5 W/L, 91.2 IP, 72 SO
Key Returning Players:
Spencer Torkelson, IF, .320 BA, 25 HR, 53 RBI
Lyle Lin, C, .312 BA, 2 HR, 18 RBI
Carter Aldrete, IF, .293 BA, 3 HR, 31 RBI
Alika Williams, IF, .280 BA, 20 RBI
Gage Workman, IF, .276 BA, 3 HR, 25 RBI
Hunter Bishop, OF, .250 BA, 5 HR, 26 RBI
Alec Marsh, P, 3.89 ERA, 3-3 W/L, 71.2 IP, 64 SO
Sam Romero, P, 6.18 ERA, 2-1 W/L, 67.0 IP, 61 SO
Projection:
Alec Marsh and Sam Romero are experienced starting pitchers. Those two will form the nucleus of the pitching staff, but Arizona State has high hopes for promising sophomores Brady Corrigan and Boyd Vander Kooi. Vander Kooi made just five starts and ten appearances as a freshman, but played well in his limited action, boasting a 3.00 ERA and a 3-3 record. He started his collegiate career off with a seven-inning complete game shutout against Miami (OH). If the talent on the mound can live up to their potential and remain consistent, ASU will make a huge jump in 2019. Having Spencer Torkelson at the plate will certainly help too. As a freshman last year he batted .320 with 25 homeruns and 53 RBIs. His 25 homeruns were the most in the NCAA and was just one shy of the freshman record. With a large portion of the lineup returning, it will not be that simple for any team to pitch around Torkelson. If the opposition does try to avoid Torkelson, Arizona State has players like Lyle Lin, Carter Aldrete, Gage Workman and Hunter Bishop who can make them pay.