Louisiana Ragin' Cajuns
Overall Rank: #40
Conference Rank: #2 Sun Belt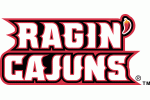 Louisiana won the Sun Belt West Division with an 18-12 conference mark, but that was not quite enough to reach the NCAA Tournament. This was the second year in a row the Ragin' Cajuns missed out on the tournament after a four year streak of tournament appearances spanning from 2013 to 2016. Coach Tony Robichaux has done a superb job with this program and once again Louisiana should be right in the mix for a Sun Belt title and a trip to a Regional.
2018: 34-25, 18-12
2018 Postseason: None
Coach: Tony Robichaux
Key Departed Players:
Kennon Fontenot, OF, .284 BA, 5 HR, 42 RBI
Colten Schmidt, P, 2.45 ERA, 7-0 W/L, 106.1 IP, 90 SO
Nick Lee, P, 5.07 ERA, 3-7 W/L, 71.0 IP, 67 SO
Key Returning Players:
Daniel Lahare, OF, .321 BA, 4 HR, 21 RBI
Gavin Bourgeois, OF, .311 BA, 3 HR, 31 RBI, 22 SB
Hayden Cantrelle, IF, .287 BA, 4 HR, 22 RBI, 18 SB
Hunter Kasuls, IF, .250 BA, 5 HR, 49 RBI, 17 SB
Projection:
The big question for the Ragin' Cajuns is on the mound where Colten Schmidt, Nick Lee and Hogan Harris need to be replaced. That leaves Jack Burk and Austin Perrin as the team's top returning starting pitchers. Burk, a 6-2 junior, started 12 games with a 5.43 ERA. Perrin started eight games in 20 appearances and sported a 5.73 ERA. Those two will need to improve or Louisiana will have to find some younger pitchers who are ready to step into a much larger role this season. At the plate the Ragin' Cajuns are set on speed. Gavin Bourgeois swiped 22 bases last season, while Hayden Cantrelle and Hunter Kasuls added 18 and 17 stolen bases, respectively. Those three, along with Daniel Lahare, can hit for power too. All four belted at least three homeruns. Kasuls led the way with five homeruns and added a team high 49 RBIs. This is a Louisiana team that should be able to score more runs than last year, but it will be up to the pitching to take this group back to the NCAA Tournament.