Wichita State Shockers
Overall Rank: #33
Conference Rank: #1 American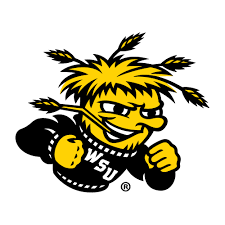 Wichita State's 12-9 record in American Athletic Conference play last season does not sound too good, but the Shockers were right in the middle of a very tight race for the conference title. They ended up two games behind South Florida, but that was enough to get to the NCAA Tournament. And Coach Kristi Bredbenner's team had some success there too. It was a tough draw, but they managed to beat Oklahoma State twice and were sent home by host Arkansas in the Regional Finals. With much of the roster returning, Wichita State is in great shape to get back to the tournament.
2018: 32-23, 12-9
2018 Postseason: NCAA
Coach: Kristi Bredbenner
Key Departed Players:
Mackenzie Wright, UTL, .360 BA, 4 HR, 16 RBI
Paige Luellen, OF, .326 BA, 6 HR, 32 RBI
Key Returning Players:
Ryleigh Buck, IF, .305 BA, 6 HR, 30 RBI
Laurie Derrico, IF, .290 BA, 11 HR, 36 RBI
Bailey Lange, OF/P, .285 BA, 7 HR, 22 RBI, 2.90 ERA, 20-13 W/L, 209.2 IP, 184 SO
Madison Perrigan, C, .278 BA, 10 HR, 37 RBI
Asea Weber, UTL, .250 BA, 3 HR, 19 RBI
Bailee Nickerson, OF, .247 BA, 7 HR, 27 RBI
Caitlin Bingham, P, 5.72 ERA, 2-6 W/L, 67.1 IP, 35 SO
Projection:
Two-way player Bailey Lange is the leader of this team. In the circle last season, she went 20-13 with a 2.90 ERA. She managed to strike out 184 batters in 209.2 innings of work. That was in her first season with the Shockers after spending two seasons at Northern Iowa and Lange will be a great senior leader of this group. Lange will do the work on the mound, but Wichita State is known for their homerun hitting capabilities. Last year they averaged more than one long ball per game, ranking first in the AAC and 17th in the nation. Laurie Derrico and Madison Perrigan are back after leading the way with 11 homeruns and 10 homeruns, respectively. Lange and outfielder Bailee Nickerson added seven homeruns and Ryleigh Buck, who hit .305 on the year, tallied six. This is a lineup that can hurt the opposition from top to bottom. As long as Lange is serviceable on the mound and Wichita State can find a consistent secondary pitching option, this group can slug their way to the top of the AAC.