McNeese State Cowgirls
Overall Rank: #34
Conference Rank: #1 Southland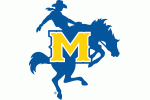 McNeese State had to work a little bit harder normal to earn the Southland Conference automatic bid to the NCAA Tournament in 2018. The Cowgirls peaked down the stretch and ended up winning their third consecutive Southland Conference Tournament title despite finishing in third place during the regular season. McNeese State did knock off Baylor in the opening game of the College Station Regional but in the end weren't able to slow down Texas A&M in order to get to Super Regionals.
2018: 41-21, 18-9
2018 Postseason: NCAA
Coach: James Landreneau
Key Departed Players:
Erika Piancastelli, C/INF, .375 BA, 22 HR, 60 RBI, 16 SB
Key Returning Players:
Justyce McClain, OF, .417 BA,1 HR, 19 RBI, 27 SB
Toni Perrin, OF, .308 BA, 1 HR, 15 RBI, 8 SB
Taylor Pesina, INF, .305 BA, 15 HR, 56 RBI
Alexandria Saldivar, UT, .297 BA, 6 HR, 39 RBI
Tayler Strother, INF, .281 BA, 0 HR, 18 RBI
Lauren Brown, OF, .281 BA, 0 HR, 15 RBI, 17 SB
Brenique Wright, OF, .277 BA, 9 HR, 41 RBI, 15 SB
Cori McCray, INF, .267 BA, 3 HR, 18 RBI
Alexsandra Flores, P, 3.02 ERA, 19-10 W/L, 176.0 IP, 65 BB, 92 SO
Caroline Settle, P, 4.07 ERA, 10-7 W/L, 111.2 IP, 54 BB, 45 SO
Amber Coons, P, 3.79 ERA, 6-2 W/L, 64.2 IP, 20 BB, 40 SO
Ashley Koncir, P, 3.90 ERA, 6-2 W/L, 61.0 IP, 15 BB, 18 SO
Projection:
Experience will be key for the Cowgirls as they return their entire pitching staff and the majority of their offensive production from the 2018 squad. There is work to as far as replacing the production of Erika Piancastelli as she hit .375 with 22 homeruns and 60 runs driven in. Taylor Pesina and Brenique Wright are back, along with Alexandria Saldivar, and between the three of them they should see their homerun numbers go up a bit in 2019. Speed is another big weapon for McNeese State as they have Justyce McClain who is an elite hitter who batted .417 last season and stole 27 bases in 35 attempts. Alexsandra Flores is the ace of the pitching staff. Flores won 19 games last year and kept her earned run average down at just a tick over three runs per game. Keeping the ball in the ballpark is going to be point of emphasis for the entire pitching staff as they did allow 58 homeruns in 2018. The schedule has teams like Arkansas, LSU, Baylor, Oklahoma, Texas A&M and Oklahoma State in the non-conference that will test the Cowgirls a great deal. However, the overall mix of power and speed at the plate should be enough to get McNeese State back to the NCAA Tournament this season.