Houston Cougars
Overall Rank: #35
Conference Rank: #2 American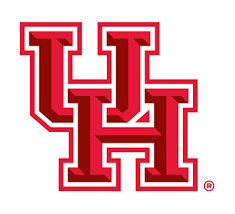 Last season Houston finished in second place in a very tough and competitive American Athletic Conference. That was good enough to be one of four AAC teams to reach the NCAA Tournament. The Cougars went 1-2 in the tournament, but now return plenty of experience to get back and push for a trip to the Super Regionals. It all starts on the mound where Savannah Heebner and Trystan Melancon helped Houston boast the best ERA in the conference. Heebner is the workhorse and pitched 237.2 innings last year with a 1.15 ERA. She will be in for a huge senior season.
2018: 37-22. 13-8
2018 Postseason: NCAA
Coach: Kristin Vesely
Key Departed Players:
Kaylin Crumpton, .264 BA, 19 RBI
Key Returning Players:
Arielle James, IF, .360 BA, 4 HR, 28 RBI
Sarah Queen, IF, .359 BA, 10 HR, 39 RBI
Maya Thomas, IF, .313 BA, 17 RBI
Tierrah Williams, UTL, .289 BA, 4 HR, 22 RBI
Savannah Heebner, P, 1.15 ERA, 26-10 W/L, 237.2 IP, 150 SO
Trystan Melancon, P, 3.31 ERA, 6-9 W/L, 103.2 IP, 77 SO
Projection:
Coach Kristin Vesely has a pretty good offense to work with too. The team ranked third in the AAC in scoring and that number should get better with the return of Sarah Queen and Arielle James. Queen earned All-AAC First-Team accolades during her sophomore season after batting .359 with ten homeruns and 39 RBIs. Arielle James earned second-team honors with a .369 batting average and four homeruns with 28 RBIs. Those two will get most of the offensive headlines, but there are other experienced hitters like Maya Thomas and Tierrah Williams who can do some damage as well. Houston was a little ahead of schedule with their NCAA Tournament trip last season and this is still not a senior heavy team. With more experience all over the field, this group will be eyeing a conference title and a little more success in May.