Maryland Terrapins
Overall Rank: #8
Conference Rank: #1 Big Ten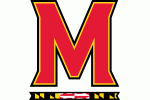 For the first time since joining the Big Ten, Maryland failed to at least win a share of the conference's regular season title. The Terrapins still went 26-8 overall and finished 12-4 in the Big Ten, so it was not a huge step back; and that was with a relatively young team. Maryland only has one senior on the roster so this is still a young group, but they certainly do not lack experience heading into the 2018-2019 campaign. Four of their top five scorers are back and Coach Brenda Frese brings in one of the nation's top recruiting classes.
2017-18 Record: 26-8, 12-4
2017-18 Postseason: NCAA
Coach: Brenda Frese
Coach Record: 429-119 at Maryland, 486-149 overall
Key Departed Players (starters in bold)
Kristen Confroy, Guard, 9.5 ppg
Eleanna Christinaki, Guard/Forward, 11.8 ppg
Ieshia Small, Guard, 9.4 ppg
Key Returning Players (starters in bold)
Kaila Charles, Junior, Guard, 17.9 ppg
Stephanie Jones, Junior, Forward, 10.8 ppg
Channise Lewis, Sophomore, Guard, 5.4 ppg
Blair Watson, Junior, Guard, 13.8 ppg
Brianna Fraser, Senior, Forward, 10.2 ppg
Sarah Myers, Junior, Guard, 1.9 ppg
Key New Players
Shakira Austin, Freshman, Forward
Taylor Mikesell, Freshman, Guard
Olivia Owens, Freshman, Center
Sara Vujacic, Junior, Guard, JC Transfer
Projection:
Kaila Charles had an amazing sophomore season, averaging 17.9 points and 8.1 rebounds. The 6-1 guard was even better against the best teams on the schedule. Blair Watson, Stephanie Jones and Brianna Fraser were also double digit scorers last season. Watson started the first 17 games of the season and was well on her way to a breakout season before tearing an ACL. She averaged 13.8 points per game and connected on 44.1 percent of her three-point attempts. Jones and Fraser are both very efficient interior scorers and decent rebounders as well. It is Channise Lewis who sets up all of those scorers. The sophomore point guard is not much of a scoring threat, but dished out 4.7 assists per game as a freshman and should be even more efficient with that year of experience under her belt. Shakira Austin highlights the group of four newcomers. The 6-5 forward has the talent to make an immediate impact. Fellow freshmen Taylor Mikesell and Olivia Owens and junior college transfer Sara Vujacic all have the talent to at least provide some quality depth. And with that depth and the very talented returning players, Maryland has everything they need to reclaim their spot atop the Big Ten standings.
Projected Postseason Tournament:
NCAA
By the Numbers:
Scoring Offense: 79.6 (19th in nation, 3rd in conference)
Scoring Defense: 64.1 (149, 5)
Field-Goal Percentage: 45.6 (22, 3)
Field-Goal Defense: 39.0 (96, 4)
Three-Point Field Goals Per Game: 6.3 (127, 6)
Three-Point Field-Goal Percentage: 38.8 (8, 2)
Free-Throw Percentage: 70.3 (177, 11)
Rebound Margin: 7.7 (23, 2)
Assists Per Game: 16.7 (20, 3)
Turnovers Per Game: 14.1 (76, 4)
Madness 2018 Women's Basketball Recruit Rankings:
#6 Shakira Austin

#35 Olivia Owens

#39 Taylor Mikesell