Oregon State Beavers
Overall Rank: #9
Conference Rank: #3 Pac-12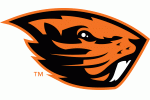 Oregon State had an outstanding 2017-18 season as the Beavers went to the Elite Eight for the second time in program history. The season further solidified Oregon State as a national power as they did not miss a beat despite having to replace Sydney Weise and Gabriella Hanson. Head Coach Scott Rueck and his staff have created a great culture that has galvanized Beaver nation and turned Gill Coliseum into a huge home court advantage on a nightly basis. Four starters return for Oregon State, including one of the best backcourt rotations in all of women's college basketball.
2017-18 Record: 26-8, 14-4
2017-18 Postseason: NCAA
Coach: Scott Rueck
Coach Record: 179-89 at Oregon State, 467-176 overall
Key Departed Players (starters in bold)
Marie Gulich, Center, 17.5 ppg
Taylor Kalmer, Guard, 6.0 ppg
Key Returning Players (starters in bold)
Kat Tudor, Junior, Guard, 12.0 ppg
Mikayla Pivec, Junior, Guard, 11.1 ppg
Katie McWilliams, Senior, Guard, 8.1 ppg
Taya Corosdale, Sophomore, Forward, 6.8 ppg
Aleah Goodman, Sophomore, Guard, 6.3 ppg
Joanna Grymek, Senior, Center, 3.8 ppg
Madison Washington, Junior, Guard/Forward, 2.3 ppg
Janessa Thropay, Junior, Forward, 0.6 ppg
Key New Players
Andrea Aquino, Freshman, Forward
Destiny Slocum, Redshirt Sophomore, Guard
Patricia Morris, Freshman, Forward
Jasmine Simmons, Freshman, Guard
Projection:
Kat Tudor, Mikayla Pivec, and Katie McWilliams combined to average just over 31 points per game last season and should see those numbers go up this season with the addition of Destiny Slocum. Slocum sat out last season after transferring from Maryland and was the National Freshman of the Year in her one season in College Park. Slocum should make an immediate impact for the Beavers and make the offense even more efficient this season. The lost production of Marie Gulich must be addressed as Gulich was dominant down in the low post. Incoming freshmen Andrea Aquino and Patricia Morris will compete to get into the starting lineup right away to replace Gulich. Aquino is 6-9 and is projected to be more of an inside-outside type of post player. Morris is more of a conventional post player that could develop like Ruth Hamblin did for the Beavers. Texas A&M, Duke, and potential games with South Carolina and Notre Dame at the Vancouver Showcase highlight the non-conference schedule. The conference schedule is balanced as they only play Stanford once and won't play Oregon until mid-February. Bottom line, Oregon State should be a top ten type of team all year and have another great opportunity to get to the Elite Eight of Final Four this season.
Projected Postseason Tournament:
NCAA
By the Numbers:
Scoring Offense: 72.6 (50th in nation, 3rd in conference)
Scoring Defense: 58.9 (53, 2)
Field-Goal Percentage: 48.1 (8, 2)
Field-Goal Defense: 35.1 (8, 1)
Three-Point Field Goals Per Game: 8.3 (32, 3)
Three-Point Field-Goal Percentage: 40.4 (1,1)
Free-Throw Percentage: 71.3 (135, 7)
Rebound Margin: 9.7 (7, 1)
Assists Per Game: 18.8 (7, 2)
Turnovers Per Game: 14.2 (78, 6)
Madness 2018 Women's Basketball Recruit Rankings:
#23 Andrea Aquino

#163 Patricia Morris