Georgia Bulldogs
Overall Rank: #14
Conference Rank: #5 SEC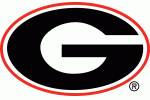 Georgia has been on a nice upward trajectory under the leadership of head coach Joni Taylor over the past few seasons. The Bulldogs got off to a fast start last season and ended up winning 26 games and went to the second round of the NCAA Tournament. Three starters return this season for Georgia and combined with a strong incoming recruiting class, you can expect the Bulldogs to be right there in the conversation as an SEC title contender. The key to contending is going to be improving offensively as Georgia scored 40 points in the second-round loss to the Duke Blue Devils.
2017-18 Record: 26-7, 12-4
2017-18 Postseason: NCAA
Coach: Joni Taylor
Coach Record: 63-32 at Georgia, 63-32 overall
Key Departed Players (starters in bold)
Mackenzie Engram, Forward, 12.9 ppg
Haley Clark, Guard, 3.7 ppg
Key Returning Players (starters in bold)
Caliya Robinson, Senior, Forward, 12.9 ppg
Que Morrison, Sophomore, Guard, 8.6 ppg
Taja Cole, Redshirt Junior, Guard, 7.8 ppg
Gabby Connally, Sophomore, Guard, 7.1 ppg
Stephanie Paul, Junior, Forward, 5.0 ppg
Maya Caldwell, Sophomore, Guard, 4.3 ppg
Malury Bates, Sophomore, Forward, 1.9 ppg
Key New Players
Donnetta Johnson, Freshman, Guard
Caitlin Hose, Freshman, Guard
Kaila Hubbard, Freshman, Guard
Jenna Staiti, Redshirt Sophomore, Center
Projection:
Caliya Robinson is the top scorer from last season and she will be looking to put together a strong senior season to set herself up for the 2019 WNBA Draft. Robinson does a great job with shot selection as she made 48.4 percent of her shots from the field last year. Rebounding is another strength for Robinson after averaging just over eight rebounds per game as well last season. Que Morrison and Taja Cole are back in the backcourt and they will be looking to boost their scoring over 10 points per game as that will go a long way towards helping the offense move forward. Donnetta Johnson, Kaila Hubbard, and Caitlin Hose are a talented group on incoming freshmen guards that should help create plenty of competition for playing time. The schedule has some interesting challenges with a road trip to UCLA, and a neutral site game with Maryland in Puerto Rico during the month of November. Trips to Mississippi State, Missouri and South Carolina are going to be three very critical swing games that will dictate how well Georgia does in the SEC race this season. If the Bulldogs can get their scoring average north of 70 points per game, they should be able to win at least 25 games and threaten to get to the Sweet 16 this season.
Projected Postseason Tournament:
NCAA
By the Numbers:
Scoring Offense: 67.0 (133rd in nation, 10th in conference)
Scoring Defense: 57.6 (36, 2)
Field-Goal Percentage: 41.4 (117,9)
Field-Goal Defense: 35.1 (10, 1)
Three-Point Field Goals Per Game: 4.6 (285,11)
Three-Point Field-Goal Percentage: 29.8 (248, 10)
Free-Throw Percentage: 67.6 (253, 11)
Rebound Margin: 1.8 (136, 8)
Assists Per Game: 15.8 (44, 3)
Turnovers Per Game: 15.2 (135, 9)
Madness 2019 WNBA Draft Rankings:
#19 Caliya Robinson

Madness 2018 Women's Basketball Recruit Rankings:
#61 Donetta Johnson

#69 Kaila Hubbard