LSU Tigers
2018-2019 Overall Rank: #19
Conference Rank: #5 SEC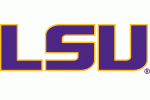 Will Wade has LSU entering the 2018-19 season with their highest expectations since the Tigers had Ben Simmons on campus. LSU hasn't made the NCAA Tournament since 2015, but they will be ranked in the Top 25 as they enter this season. The main reason for that is the recruiting class that Will Wade has brought in, highlighted by five-star recruits Naz Reid and Emmitt Williams. The Tigers also bring back freshman sensation Tremont Waters, who made the 2018 Freshman All-SEC Team. Inexperience will be a factor, but LSU has the raw talent to be a dangerous team.
2017-18 Record: 18-15, 8-10
2017-18 Postseason: NIT
Coach: Will Wade
Coach Record: 18-15 at LSU, 109-60 overall
Key Departed Players:
Duop Reath, Center, 12.5 ppg
Aaron Epps, Forward, 9.5 ppg
Brandon Sampson, Forward, 7.7 ppg
Randy Onwuasor, Guard, 4.6 ppg
Brandon Rachal, Forward, 4.4 ppg
Wayde Sims, Junior, Forward, 5.6 ppg
Key Returning Players:
Tremont Waters, Sophomore, Guard, 15.9 ppg
Skylar Mays, Junior, Guard, 11.3 ppg
Daryl Edwards, Senior, Guard, 6.8 ppg

Key New Players:
Kavell Bigby-Williams, Senior, Forward, Transfer from Oregon
Courtese Cooper, Sophomore, Forward, Transfer from Junior College
Darius Days, Freshman, Forward
Aundre Hyatt, Freshman, Guard
Danya Kingsby, Junior, Guard, Transfer from Junior College
Naz Reid, Freshman, Forward
Javonte Smart, Freshman, Guard
Marlon Taylor, Junior, Guard, Transfer from Junior College
Emmitt Williams, Freshman, Forward
Projection:
Tremont Waters is the top returning player for LSU after he led the team in scoring and assists as a freshman. Waters averaged 15.9 points, 6.0 assists, 3.4 rebounds and 2.0 steals in his first collegiate season. Waters will look to take a step forward as a sophomore and could wind up as the best college player on this loaded team. Skylar Mays is the lone other returning double-digit scorer after averaging 11.3 points as a sophomore last season. Daryl Edwards also returns after playing a limited role a year ago. Edwards could see his playing time decrease with the new arrivals, but he will provide LSU with some much-needed experience. The reason for the excitement behind the Tigers is the incoming freshman class. Will Wade brought in four top-100 prospects, including five-star recruits Naz Reid and Emmitt Williams. Along with four-star recruits Javonte Smart and Darius Days, LSU has one of the most talented freshman classes in the nation. Wade also has brought in a few transfers to add some experience to his team. Kavell Bigby-Williams is the only one with Division I experience coming from Oregon. Bigby-Williams played a limited role on the Oregon team that made the Final Four in 2017 and will give LSU a player with a winning background. Courtese Cooper, Danya Kingsby and Marlon Taylor are all junior college transfers who will provide depth for the Tigers this season. LSU is unquestionably loaded with talent, but the Tigers were in a similar position with Ben Simmons a couple years ago which ended poorly. Will Wade is a different coach though and has an impressive returning player in Tremont Waters as well. LSU will have sky high expectations and should be a scary team in the SEC this year.
Projected Postseason Tournament:
NCAA
By the Numbers:
Scoring Offense: 77.5 (75th in nation, 3rd in conference)
Scoring Defense: 74.6 (238, 12)
Field-Goal Percentage: 47.6 (37, 1)
Field-Goal Defense: 45.5 (264, 13)
Three-Point Field Goals Per Game: 8.1 (125, 5)
Three-Point Field-Goal Percentage: 34.6 (195, 8)
Free-Throw Percentage: 73.1 (108, 5)
Rebound Margin: -0.9 (234, 12)
Assists Per Game: 14.2 (134, 5)
Turnovers Per Game: 11.6 (53, 4)
Madness 2019 NBA Draft Rankings:
#21 Nazreon Reid

Madness 2018 Men's Basketball Recruit Rankings:
#16 Nazreon Reid

#23 Emmitt Williams

#31 Javonte Smart

#56 Darius Days