TCU Horned Frogs
2018-2019 Overall Rank: #20
Conference Rank: #4 Big 12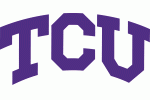 TCU reached their first NCAA Tournament in 20 years. Their stay was short, but now Coach Jamie Dixon's team has some postseason experience and will look to build off that momentum and, hopefully, not have to wait 20 more years. The Horned Frogs will have to replace Vladimir Brodziansky and Kenrich Williams, their top two scorers from last season. That will not be an easy task, but the program is bringing in some good talent under Coach Dixon and they will be able to overcome those losses.
2017-18 Record: 21-12, 9-9
2017-18 Postseason: NCAA
Coach: Jamie Dixon
Coach Record: 45-27 at TCU, 373-150 overall
Key Departed Players:
Vladimir Brodziansky, Forward, 15.0 ppg
Kenrich Williams, Guard, 13.2 ppg
Ahmed Hamdy, Forward, 5.9 ppg
Key Returning Players:
Desmond Bane, Junior, Guard, 12.5 ppg
Alex Robinson, Senior, Guard, 9.7 ppg
JD Miller, Senior, Forward, 7.9 ppg
Jaylen Fisher, Junior, Guard, 12.3 ppg
Kouat Noi, Sophomore, Forward, 10.2 ppg
Shawn Olden, Senior, Guard, 2.1 ppg
Key New Players:
Yuat Alok, Junior, Forward, JC Transfer
Kaden Archie, Freshman, Forward
Dylan Arnette, Freshman, Guard
Russell Barlow, Freshman, Center
Kendric Davis, Freshman, Guard
Lat Mayen, RS Freshman, Forward
Angus McWilliam, RS Freshman, Forward/Center
Kevin Samuel, RS Freshman, Center
Projection:
There are five players back who averaged at least 7.9 points per game. Desmond Bane led the way with 12.5 points per game and the 6-5 junior is a great all-around scorer. He shot 46.1 percent from beyond the arc and is not afraid to attack the basket either. The return of Jaylen Fisher will help TCU. He missed about half of last season with an injury and the Horned Frogs went just 8-8 without him. During his 17 contests, Fisher averaged 12.3 points and 5.4 assists. He will step back into the starting lineup beside Alex Robinson, who averaged 9.7 points and 6.1 assists. With those two on the floor, the Horned Frogs have a couple great passers who can do some scoring as well. The frontcourt is where there are some bigger problems. Kouat Noi is a forward who can knock down three-pointers and JD Miller is the senior leader of the group. With help from junior college transfer Yuat Alok, incoming freshmen Kaden Archie and Russell Barlow and redshirt freshmen Lat Mayen, Angus McWilliam and Kevin Samuel, TCU has a ton of talented frontcourt options. If a few of those options pan out right away, this is a TCU team that can take another step up the Big 12 pecking order.
Projected Postseason Tournament:
NCAA
By the Numbers:
Scoring Offense: 82.1 (23rd in nation, 2nd in conference)
Scoring Defense: 75.4 (258, 8)
Field-Goal Percentage: 49.6 (9, 1)
Field-Goal Defense: 45.7 (270, 10)
Three-Point Field Goals Per Game: 8.3 (105, 4)
Three-Point Field-Goal Percentage: 39.5 (22, 2)
Free-Throw Percentage: 70.6 (205, 7)
Rebound Margin: 6.0 (22, 1)
Assists Per Game: 18.6 (2, 1)
Turnovers Per Game: 12.7 (156, 7)
Madness 2018 Men's Basketball Recruit Rankings:
#97 Kaden Archie

#138 Kendric Davis