Maryland Terrapins
2018-2019 Overall Rank: #23
Conference Rank: #3 Big Ten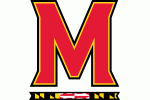 For the first time since joining the Big Ten, Maryland failed to make the NCAA Tournament. It was a very disappointing campaign and a tough offseason too. The Terrapins are involved in the corruption scandal and lost a few key players from last year's team. Coach Mark Turgeon should have enough pieces though to put together a much better team than last year. This is a young squad, but the six incoming freshmen will make a big splash.
2017-18 Record: 19-13, 8-10
2017-18 Postseason: None
Coach: Mark Turgeon
Coach Record: 157-81 at Maryland, 407, 240 overall
Key Departed Players:
Kevin Huerter, Guard, 14.8 ppg
Michal Cekovsky, Center, 6.4 ppg
Justin Jackson, Forward, 9.8 ppg
Dion Wiley, Guard, 5.8 ppg
Jared Nickens, Guard/Forward, 5.1 ppg
Sean Obi, Center, 1.4 ppg
Key Returning Players:
Anthony Cowan Jr, Junior, Guard, 15.8 ppg
Bruno Fernando, Sophomore, Forward, 10.3 ppg
Darryl Morsell, Sophomore, Guard, 8.7 ppg
Ivan Bender, Senior, Forward, 3.4 ppg
Joshua Tomaic, Sophomore, Forward, 2.2 ppg
Reese Mona, Sophomore, Guard, 1.3 ppg
Key New Players:
Eric Ayala, Freshman, Guard
Ricky Lindo Jr, Freshman, Forward
Trace Ramsey, Freshman, Forward
Jalen Smith, Freshman, Forward
Serrel Smith Jr, Freshman, Guard
Aaron Wiggins, Freshman, Guard
Projection:
Jalen Smith, a 6-10 forward, highlights the freshmen class. The five-star recruit is very tough and effective in the paint, but he can score from outside too. If he lives up to his potential, Smith will be a consistent double-digit scorer and potentially off to the NBA after just one season. Aaron Wiggins, Serrel Smith and Eric Ayala are the other freshmen who are expected to at least crack the regular rotation right away. The returning talent is led by Anthony Cowan. The junior guard led the Terps with 15.8 points, 5.1 assists and 1.5 steals per game last season. He is a capable shooter, but does his best work when attacking the basket. Darryl Morsell had a solid freshman campaign, averaging 8.7 points and 4.0 rebounds. Bruno Fernando will be the new leader of the frontcourt after averaging 10.3 points and 6.5 rebounds as a freshman. Ivan Bender will add some quality depth if he can stay healthy and Joshua Tomaic is an athletic sophomore who could see a boost in production. This will be a very interesting team to watch this season. There are some big holes to fill from a team that was very disappointing last season. But there is also a lot of developing talent. If Coach Turgeon can bring all the pieces together, this is a team that will be very dangerous by March.
Projected Postseason Tournament:
NCAA
By the Numbers:
Scoring Offense: 73.1 (194th in nation, 9th in conference)
Scoring Defense: 66.9 (45, 8)
Field-Goal Percentage: 47.8 (32, 5)
Field-Goal Defense: 40.9 (31, 2)
Three-Point Field Goals Per Game: 7.2 (226, 8)
Three-Point Field-Goal Percentage: 37.1 (78, 5)
Free-Throw Percentage: 75.5 (43, 1)
Rebound Margin: 4.8 (44, 4)
Assists Per Game: 14.1 (137, 7)
Turnovers Per Game: 13.7 (255, 14)
Madness 2019 NBA Draft Rankings:
#14 Bruno Fernando

#53 Jalen Smith

Madness 2018 Men's Basketball Recruit Rankings:
#15 Jalen Smith

#37 Aaron Wiggins

#70 Eric Ayala

#158 Serrel Smith