LSU Tigers
Overall Rank: #32
Conference Rank: #7 SEC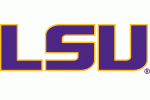 Coach Nikki Fargas has been at LSU for seven years and reached the NCAA Tournament in six of those seasons. Last year the Tigers were thwarted in the first round of the tournament for the third straight time and now they need to replace the talented backcourt duo of Chloe Jackson and Raigyne Louis. Those two combined for 34.2 points, 10.5 rebounds and 6.0 assists. That is a lot of production to replace, but the good news is that just about everybody else returns.
2017-18 Record: 19-10, 11-5
2017-18 Postseason: NCAA
Coach: Nikki Fargas
Coach Record: 132-93 at LSU, 204-119 overall
Key Departed Players (starters in bold)
Chloe Jackson, Guard, 18.1 ppg
Raigyne Louis, Guard, 16.1 ppg
Dekeriya Patterson, Guard, 2.1 ppg
Key Returning Players (starters in bold)
Ayana Mitchell, Junior, Forward, 11.0 ppg
Faustine Aifuwa, Sophomore, Center, 5.1 ppg
Jaelyn Richard-Harris, Junior, Guard, 4.6 ppg
Khayla Pointer, Sophomore, Guard, 4.4 ppg
Shanice Norton, Senior, Guard, 2.2 ppg
Jailin Cherry, Sophomore, Guard, 2.1 ppg
Raven Farley, Sophomore, Forward, 1.7 ppg
Yasmine Bidikuindila, Junior, Center, 1.0 ppg
Key New Players
LaToya Ashman, Junior, Guard, JC Transfer
Mercedes Brooks, Junior, Guard/Forward, JC Transfer
Monet Jones, Freshman, Forward
Karli Seay, Sophomore, Guard, JC Transfer
Rakell Spencer, Sophomore, Guard, Transfer from Texas A&M
Jalaysha Thomas, Sophomore, Forward, Transfer from Florida, not eligible
Projection:
Jaelyn Richard-Harris is the only returning starter in the backcourt, but she averaged just 4.6 points per game. Khayla Pointer, Shanice Norton and Jailin Cherry should all see an increase in playing time. Pointer, a sophomore who averaged 18.8 minutes per game last season, is the one who could play the most important role this year. However, an influx of transfers will give Coach Fargas many more options. LaToya Ashman, Mercedes Brooks and Karli Seay join from the junior college ranks, while Rakell Spencer comes from Texas A&M where she saw limited action as a freshman. The frontcourt returns starters Ayana Mitchell and Faustine Aifuwa. Mitchell, a 6-2 junior, is the team's top returning scorer and rebounder, while Aifuwa is a 6-5 sophomore who will swat away plenty of shots. With Ravan Farley and Yasmine Bidikuindila again providing depth, the frontcourt will be much improved this season. If the backcourt can reload with all of the new faces, this is an LSU team that could put their little tournament losing streak to an end.
Projected Postseason Tournament:
NCAA
By the Numbers:
Scoring Offense: 66.3 (145th in nation, 11th in conference)
Scoring Defense: 61.7 (93, 6)
Field-Goal Percentage: 42.2 (91, 8)
Field-Goal Defense:40.7 (204, 9)
Three-Point Field Goals Per Game: 3.0 (345, 14)
Three-Point Field-Goal Percentage: 26.3 (331, 14)
Free-Throw Percentage: 62.2 (334, 14)
Rebound Margin: -0.4 (104, 10)
Assists Per Game:12.4 (228, 11)
Turnovers Per Game: 13.1 (45, 3)