California Golden Bears
Overall Rank: #33
Conference Rank: #6 Pac-12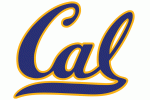 California returned to the NCAA Tournament last season for the second year in a row as they lost to Virginia in the first round by a score of 68-62. The Golden Bears have been a consistent NCAA team under the direction of head coach Lindsay Gottlieb. California has the benefit of playing in a very deep Pac-12 conference which should give them plenty of opportunities to build a strong NCAA Tournament resume and get back to postseason with three returning starters.
2017-18 Record: 21-11, 11-7
2017-18 Postseason: NCAA
Coach: Lindsay Gottlieb
Coach Record: 159-76 at California, 215-115 overall
Key Departed Players (starters in bold)
Mikayla Cowling, Guard/Forward, 9.3 ppg
Penina Davidson, Forward, 7.4 ppg
Key Returning Players (starters in bold)
Kristine Anigwe, Senior, Center/Forward, 16.7 ppg
Asha Thomas, Senior, Guard, 12.8 ppg
Kianna Smith, Sophomore, Guard, 8.6 ppg
Jaelyn Brown, Junior, Guard, 6.2 ppg
C.J. West, Junior, Center, 4.4 ppg
Alaysia Styles, Sophomore, Forward, 2.9 ppg
Sara Anastasieska, Redshirt Junior, 2.8 ppg
Mo Mosley, Senior, Guard, 1.5 ppg
Chen Yue, Redshirt Junior, Center, 0.5 ppg
Archer Olson, Sophomore, Guard, 0.0 ppg
Key New Players
McKenzie Forbes, Freshman, Guard
Sierra Richey, Freshman, Guard
Recee` Caldwell, Senior, Guard, Grad Transfer from Texas Tech
Projection:
Kristine Anigwe is one of the top post players in all of women's college basketball and will look to finish her career in style. Anigwe shot 56.9 percent from the floor last season while averaging 16.7 points per game. Defensively, Anigwe was dominant rebounding the basketball averaging 8.8 rebounds per game last season. Asha Thomas and Kianna Smith are a strong combination in the backcourt as they combined for just under 21 points per game and did a nice job of taking the care of the basketball as well. McKenzie Forbes and Recee` Caldwell will provide plenty of competitive depth in the backcourt, which should enhance the overall effectiveness on offense this season. If the Golden Bears are going to take that step forward and get to the second weekend of the NCAA Tournament they will need to improve their scoring average by about 4-6 points per game and get their scoring defense numbers down closer to 60 points per game. Overall, if California can stay healthy and survive the grind of conference play and tough non-conference games against Connecticut then they should be back in the NCAA Tournament once again in March of 2019.
Projected Postseason Tournament:
NCAA
By the Numbers:
Scoring Offense: 69.0 (93rd in nation, 6th in conference)
Scoring Defense: 65.9 (192, 8)
Field-Goal Percentage: 45.4 (25, 3)
Field-Goal Defense: 39.7 (136, 5)
Three-Point Field Goals Per Game: 5.2 (219, 11)
Three-Point Field-Goal Percentage: 33.9 (87, 3)
Free-Throw Percentage: 68.8 (219, 10)
Rebound Margin: 5.5 (45, 6)
Assists Per Game: 15.7 (48, 5)
Turnovers Per Game: 14.9 (122, 10)
Madness 2019 WNBA Draft Rankings:
#16 Kristine Anigwe

Madness 2018 Women's Basketball Recruit Rankings:
#27 McKenzie Forbes