2018-2019 Overall Rank: #35
Conference Rank: #4 Big East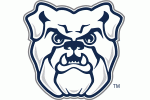 Coach LaVall Jordan had a productive debut season directing the Butler program. He led the Bulldogs to the NCAA Tournament where they knocked off Arkansas before nearly pulling off a big upset against Purdue in the second round. Losing Kelan Martin and Tyler Wideman is a concern and a big hit to the frontcourt, but the team does return six players who averaged at least 15 minutes per game last season. If this group can find some developing talent up front, the Bulldogs should again be in the NCAA Tournament.
2017-18 Record: 21-14, 9-9
2017-18 Postseason: NCAA
Coach: LaVall Jordan
Coach Record: 21-14 at Butler, 32-38 overall
Key Departed Players:
Kelan Martin, Forward, 21.2 ppg
Tyler Wideman, Forward, 9.3 ppg
Key Returning Players:
Kamar Baldwin, Junior, Guard, 15.7 ppg
Paul Jorgensen, Senior, Guard, 10.2 ppg
Aaron Thompson, Sophomore, Guard, 4.3 ppg
Sean McDermott, Junior, Forward, 7.5 ppg
Nate Fowler, Senior, Forward/Center, 5.9 ppg
Henry Baddley, Junior, Guard/Forward, 4.1 ppg
Joey Brunk, Sophomore, Forward/Center, 1.3 ppg
Jerald Gillens-Butler, Sophomore, Guard/Forward, 1.2 ppg
Christian David, Sophomore, Forward, 1.1 ppg
Campbell Donovan, Sophomore, Guard
Key New Players:
Markeese Hastings, Freshman, Forward
Bryce Golden, Freshman, Forward
Jordan Tucker, Sophomore, Forward, Transfer from Duke, eligible 2nd Semester
Bryce Nze, Junior, Forward, Transfer from Milwaukee
Projection:
The focus will shift to the backcourt where Kamar Baldwin, Paul Jorgensen and Aaron Thompson will return to their starting roles. Baldwin averaged 15.7 points per game last season and Jorgensen added 10.2. Those two will take most of the big shots for the Bulldogs. Thompson set a freshman Butler record by dishing out 118 assists and he should emerge as an even more dangerous point guard with that year of experience under his belt. Thompson is not a scoring threat, but this group does not need him to score too often. Henry Baddley is only 6-4, but the junior wing may have to spend some time at the four spot. Sean McDermott was by far the most efficient three-point shooter on the team last season. The 6-7 junior will help replace Martin's outside shooting. But the hope is that Duke transfer Jordan Tucker can take over Martin's production once he is eligible after the end of the first semester. Tucker rarely saw the floor with the Blue Devils, but he is the highest rated recruit to ever play at Butler. If he starts living up to his potential, Tucker will make a huge impact with the Bulldogs. Nate Fowler will be the big man in the paint. The 6-10 senior should see a boost in production after averaging 5.9 points and 3.1 rebounds playing behind Wideman. If the new pieces can play well and a couple of last year's role-players can pick up some of the slack, Butler should get another crack at making an NCAA Tournament run.
Projected Postseason Tournament:
NCAA
By the Numbers:
Scoring Offense: 78.9 (57th in nation, 6th in conference)
Scoring Defense: 72.6 (177, 2)
Field-Goal Percentage: 47.3 (44, 5)
Field-Goal Defense: 44.9 (232, 9)
Three-Point Field Goals Per Game: 8.2 (115, 4)
Three-Point Field-Goal Percentage: 35.7 (144, 7)
Free-Throw Percentage: 77.6 (14, 4)
Rebound Margin: 1.7 (115, 6)
Assists Per Game: 14.0 (147, 8)
Turnovers Per Game: 11.2 (33, 2)