UCF Knights
2018-2019 Overall Rank: #37
Conference Rank: #2 American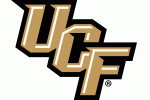 UCF had a very disappointing 2017-2018 season. After a nice run in the NIT the previous campaign, the expectations were high. However, injuries put an end to their NCAA Tournament hopes. B.J. Taylor, the team's top scorer with 15.9 points per game, missed the first two months of the season. He is back and will provide stability at the point. Just as Taylor was coming back, the Knights lost 7-6 center Tacko Fall to a shoulder injury. Prior to his injury, Fall was averaging 11.3 points, 7.3 rebounds and 1.9 blocks. Perhaps the most important injury was Aubrey Dawkins, who missed the entire campaign. The Michigan transfer and son of the coach should turn into one of the team's best players if he can stay healthy.
2017-18 Record: 19-13, 9-9
2017-18 Postseason: None
Coach: Johnny Dawkins
Coach Record: 43-25 at UCF, 199-140 overall
Key Departed Players:
A.J. Davis, Forward, 12.2 ppg
Djordjije Mumin, Guard, 2.9 ppg
Key Returning Players:
Ceasar DeJesus, Sophomore, Guard, 8.6 ppg
Terrell Allen, Junior, Guard, 5.5 ppg
Tacko Fall, Senior, Center, 11.3 ppg
BJ Taylor, Senior, Guard, 15.9 ppg
Dayon Griffin, Senior, Forward, 8.7 ppg
Chance McSpadden, Junior, Guard, 5.3 ppg
Chad Brown, Senior, Forward, 5.2 ppg
Rokas Ulvydas, Junior, Forward, 2.3 ppg
Myles Douglas, Sophomore, Forward, 2.0 ppg
Aubrey Dawkins, Junior, Guard, DNP last season
Key New Players:
Ryan Anders, Freshman, Forward
Frank Bertz, Junior, Guard, JC Transfer
Dre Fuller Jr, Freshman, Guard
Xavier Grant, Freshman, Guard
Levy Renaud, Freshman, Guard
Collin Smith, Sophomore, Forward, Transfer from George Washington
Ibrahim Famouke Doumbia, Sophomore, Forward, Transfer from South Carolina, not eligible
Projection:
Taylor, Fall and Dawkins will form a great trio to build around. But there are a couple other starters returning in Ceasar DeJesus and Terrell Allen. DeJesus started all 32 games as a freshman, averaging 8.6 points and should return to the starting lineup. Allen was forced to fill in for Taylor and did a good job running the point. For now Allen will back up Taylor, but suddenly the Knights have a lot of experienced depth on the perimeter. Fall will be the clear leader of the frontcourt. Senior Chad Brown will back up Fall and the expectations are high for George Washington transfer Collin Smith. The 6-11 sophomore averaged 5.3 points and 4.4 rebounds as a freshman with the Colonials. Even with all of the injuries, UCF still won 19 games and went 9-9 in AAC play. That is not bad at all and if this group can stay healthy, which will be a theme for UCF all season long, they will be right in the mix for an AAC title and could be a very dangerous team by March.
Projected Postseason Tournament:
NCAA
By the Numbers:
Scoring Offense: 62.7 (345th in nation, 12th in conference)
Scoring Defense: 61.7 (3, 2)
Field-Goal Percentage: 42.4 (292, 10)
Field-Goal Defense: 40.1 (10, 2)
Three-Point Field Goals Per Game: 5.5 (330, 12)
Three-Point Field-Goal Percentage: 32.9 (284, 9)
Free-Throw Percentage: 64.1 (343, 12)
Rebound Margin: 0.7 (173, 6)
Assists Per Game: 10.6 (339, 11)
Turnovers Per Game: 13.5 (232, 9)