Houston Cougars
2018-2019 Overall Rank: #42
Conference Rank: #3 American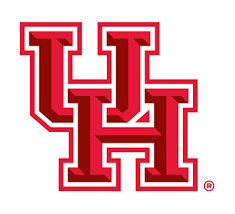 Coach Kelvin Sampson finally took Houston to the NCAA Tournament during his fourth season leading the program. The Cougars have been building up their program since Coach Sampson took over and the team took a nice step forward last year after two straight trips to the NIT. Beating San Diego State and narrowly losing to Michigan in the second round of the tournament also gives this group some nice momentum heading into the 2018-2019 campaign. Losing top scorer Rob Gray is a concern, but Coach Sampson keeps improving the overall talent on his roster.
2017-18 Record: 28-8, 14-4
2017-18 Postseason: NCAA
Coach: Kelvin Sampson
Coach Record: 83-48 at Houston, 581-320 overall
Key Departed Players:
Rob Gray, Guard, 19.3 ppg
Devin Davis, Forward, 10.9 ppg
Wes VanBeck, Guard, 6.1 ppg
Nura Zanna, Forward, 2.8 ppg
Gabe Grant, Forward, 2.2 ppg
Key Returning Players:
Corey Davis Jr, Senior, Guard, 13.1 ppg
Galen Robinson Jr, Senior, Guard, 4.7 ppg
Breaon Brady, Senior, Forward, 4.2 ppg
Armoni Brooks, Junior, Guard, 9.3 ppg
Fabian White Jr, Sophomore, Forward, 5.4 ppg
Chris Harris Jr, Junior, Center, 1.7 ppg
Key New Players:
Cedrick Alley Jr, RS Freshman, Forward
Caleb Broodo, RS Freshman, Center
Landon Goesling, Senior, Guard, Grad Transfer from St. Edward's
Brison Gresham, Sophomore, Forward/Center, Transfer from UMass
Nate Hinton, Freshman, Guard
Dejon Jarreau, Sophomore, Guard, Transfer from UMass
Neil VanBeck, Freshman, Guard
Justin Gorham, Junior, Forward, Transfer from Towson, not eligible
Projection:
Corey Davis should emerge as the team's top scorer after averaging 13.1 points per game as a junior. He hit 103 three-pointers last season at a 42.9 percent clip and if he can keep that up Davis will have no problem approaching the 20 point per game mark. Fellow senior Galen Robinson will again run the point. He is not much of a scoring threat, but Robinson does a great job facilitating the offense and setting up his teammates. Armoni Brooks could step into a starting role this season after averaging 9.3 points as the team's sixth man a year ago. Like Davis, Brooks is an extremely consistent and prolific outside shooter. With the addition of top recruit Nate Hinson and transfers Landon Goesling and Dejon Jarreau, Houston is loaded on the perimeter. The frontcourt may have a few more questions. Breaon Brady should return to his starting spot after averaging 4.2 points and 4.1 rebounds. Fabian White has the most upside though. As a freshman last year he averaged 5.4 points and 3.9 rebounds and emerged as the team's top shot blocker. Do not be surprised if Coach Sampson plays small some of the time. With big, tough and versatile guards like Hinton and Jarreau, Houston should be able to basically run a four guard lineup without losing much in the rebounding department.
Projected Postseason Tournament:
NCAA
By the Numbers:
Scoring Offense: 76.7 (88th in nation, 2nd in conference)
Scoring Defense: 64.9 (18, 4)
Field-Goal Percentage: 46.1 (100, 2)
Field-Goal Defense: 39.4 (8, 2)
Three-Point Field Goals Per Game: 8.5 (92, 3)
Three-Point Field-Goal Percentage: 38.7 (33, 1)
Free-Throw Percentage: 71.8 (150, 5)
Rebound Margin: 6.5 (18, 3)
Assists Per Game: 14.4 (110, 4)
Turnovers Per Game: 11.9 (92, 5)
Madness 2018 Men's Basketball Recruit Rankings:
#126 Nate Hinton