Wichita State Shockers
2018-2019 Overall Rank: #46
Conference Rank: #4 American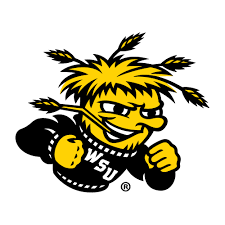 Wichita State was sitting at 24-5 at one point last season. Then they lost three of their last four games, including a first round NCAA Tournament defeat against 13 seed Marshall. That was the first time since 2013 that the Shockers failed to win a game in the NCAA Tournament. This year could be even tougher with all five starters gone. Coach Gregg Marshall has brought in some talented players to fill the void, but replacing players like Landry Shamet, Conner Frankamp and Shaquille Morris will not be easy.
2017-18 Record: 25-8, 14-4
2017-18 Postseason: NCAA
Coach: Gregg Marshall
Coach Record: 286-97 at Wichita State, 480-180 overall
Key Departed Players:
Landry Shamet, Guard, 14.9 ppg
Shaquille Morris, Center, 14.0 ppg
Conner Frankamp, Guard, 10.6 ppg
Rashard Kelly, Forward, 7.6 ppg
Zach Brown, Forward, 4.6 ppg
Darral Willis Jr, Forward, 10.5 ppg
Austin Reaves, Guard, 8.1 ppg
Rauno Nurger, Center, 4.4 ppg
Key Returning Players:
Markis McDuffie, Senior, Forward, 8.5 ppg
Samajae Haynes-Jones, Senior, Guard, 5.3 ppg
Asbjorn Mitgaard, Sophomore, Center, 1.2 ppg
Brycen Bush, Sophomore, Guard
Jacob Herrs, Sophomore, Guard
Key New Players:
Rod Brown, RS Freshman, Forward
Jamarius Burton, Freshman, Guard
Tate Busse, Freshman, Guard
Dexter Dennis, Freshman, Guard
Jaime Echenique, Junior, Forward/Center, JC Transfer
Chance Moore, Freshman, Forward
Isaiah Poor Bear-Chandler, Freshman, Forward/Center
Erik Stevenson, Freshman, Guard
Ricky Torres, Junior, Guard, JC Transfer
Morris Udeze, Freshman, Forward/Center
Teddy Allen Sophomore, Forward, Transfer from West Virginia, not eligible
Projection:
Samajae Haynes-Jones may take over the point guard duties, but he will have competition from junior college All-American Ricky Torres. The freshmen trio of Jamarius Burton, Erik Stevenson and Dexter Dennis should provide options on the perimeter. The frontcourt returns Markis McDuffie and he should be the team's top scorer. The 6-8 senior missed the beginning of last season with an injury and never really got going after that. But two years ago McDuffie averaged a team high 11.5 points and 5.7 rebounds. If he can get back to that form, the Shockers will have a quality big man to work the offense through. Joining McDuffie in the frontcourt is sophomore Asbjorn Mitgaard. He barely saw the floor as a freshman, but the seven-footer does have a little bit of experience. The rest of the frontcourt will be inexperienced. Isaiah Poor Bear-Chandler, Morris Udeze and Rod Brown are talented freshmen who will be asked to do a lot right out of the gate. Junior college transfer Jaime Echenique should emerge as the team's top shot blocker. He could be a pretty good scorer too. If all of these new pieces fit together, Coach Marshall has the talent to take Wichita State to their eighth consecutive NCAA Tournament.
Projected Postseason Tournament: NIT
By the Numbers:
Scoring Offense: 82.8 (16th in nation, 1st in conference)
Scoring Defense: 71.6 (152, 9)
Field-Goal Percentage: 47.6 (35, 1)
Field-Goal Defense: 42.1 (68, 5)
Three-Point Field Goals Per Game: 9.1 (55, 1)
Three-Point Field-Goal Percentage: 38.1 (45, 2)
Free-Throw Percentage: 73.9 (80, 2)
Rebound Margin: 9.9 (2, 1)
Assists Per Game: 18.5 (3, 1)
Turnovers Per Game: 11.7 (66, 4)
Madness 2018 Men's Basketball Recruit Rankings:
#44 Markis McDuffie