Arizona State Sun Devils
2018-2019 Overall Rank: #51
Conference Rank: #6 Pac-12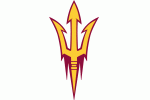 Bobby Hurley got the Sun Devils back to the NCAA Tournament last season for the first time since 2014. Last season for Arizona State was filled with extreme highs and lows. The Sun Devils started the season 12-0, which included statement victories against Xavier and at Kansas. However, once conference play began, Arizona State's performance dropped off as they finished below .500 in the Pac-12. The season was then capped off with a first round exit in the Pac-12 Tournament and a loss in the First Four of the NCAA Tournament. This year, the Sun Devils will attempt to bounce back, though they will be without their top three scorers from a year ago.
2017-18 Record: 20-12, 8-10
2017-18 Postseason: NCAA Tournament
Coach: Bobby Hurley
Coach Record: 50-47 at Arizona State, 92-67 overall
Key Departed Players:
Tra Holder, Guard, 18.2 ppg
Shannon Evans, Guard, 16.5 ppg
Kodi Justice, Forward, 12.7 ppg
Key Returning Players:
Romello White, Sophomore, Forward, 10.5 ppg
Remy Martin, Sophomore, Guard, 9.6 ppg
De'Quon Lake, Senior, Forward, 7.2 ppg
Mickey Mitchell, Junior, Forward, 5.8 ppg
Kimani Lawrence, Sophomore, Forward, 3.1 ppg
Vitaliy Shibel, Sophomore, Forward, 1.8 ppg


Key New Players:
Zylan Cheatham, Senior, Forward, Transfer from San Diego State
Taeshon Cherry, Freshman, Forward
Luguentz Dort, Freshman, Guard
Rob Edwards, Junior, Guard, Transfer from Cleveland State
Uros Plavsic, Freshman, Center
Elias Valtonen, Freshman, Guard
Projection:
Arizona State has a lot of production to replace this season with Tra Holder, Shannon Evans and Kodi Justice all graduating. Romello White is the top returning scorer after averaging 10.5 points as a freshman. White started 29 games in his first collegiate season and is poised to break out as a sophomore. Remy Martin also had an impressive freshman campaign, averaging 9.6 points, 3.0 rebounds, 2.9 assists and 1.1 steals in only 23.8 minutes per game. Martin will step into a starting role as a sophomore and should flourish. Mickey Mitchell and Kimani Lawrence both joined the team midway through last season, and both should put up bigger numbers in a full season of play. Mitchell came on strong as the year progressed, starting 11 games and averaging 22.5 minutes. Lawrence was more limited, seeing just 9.8 minutes per game as a freshman. De'Quon Lake should provide senior leadership in the frontcourt. Lake averaged 7.2 points, 5.2 rebounds and 1.3 blocks last season. Vitaliy Shibel is also back after starting 22 games in 2017-18. Arizona State will have two transfers become eligible this season in Zylan Cheatham and Rob Edwards. Cheatham started 48 games in two seasons at San Diego State and averaged 9.1 points and 6.3 rebounds in 2016-17. Edwards started 59 games in two years at Cleveland State and averaged 16.5 points and 4.5 rebounds in 2016-17. The Sun Devils also have an impressive recruiting class joining this season. Taeshon Cherry and Luquentz Dort are both four-star, top-50 recruits while Elias Valtonen is also a four-star but ranked outside of the top-100. Uros Plavsic also joins as an unranked 7-1 center. Arizona State will be aiming to rebound from last season's collapse, but will have to replace a lot of production in the process. Bobby Hurley has reloaded his team with talent and they should compete for another NCAA Tournament berth in 2019.
Projected Postseason Tournament: NIT
By the Numbers:
Scoring Offense: 82.7 (17th in nation, 1st in conference)
Scoring Defense: 74.8 (242, 8)
Field-Goal Percentage: 46.3 (88, 4)
Field-Goal Defense: 43.8 (174, 8)
Three-Point Field Goals Per Game: 9.0 (61, 4)
Three-Point Field-Goal Percentage: 36.3 (102, 7)
Free-Throw Percentage: 73.3 (103, 5)
Rebound Margin: -1.4 (254, 10)
Assists Per Game: 14.3 (117, 8)
Turnovers Per Game: 10.7 (18, 2)
Madness 2019 NBA Draft Rankings:
#69 Rob Edwards

Madness 2018 Men's Basketball Recruit Rankings:
#34 Taeshon Cherry

#100 Luguentz Dort

#112 Elias Valtonen

#137 Uros Plavsic